Event Information
Location
Tallaght Village
Dublin
Ireland
Description
Ar Chúl an Tí
Dráma Déanta don Láthair / Site-Specific Play
8-9 Nollaig / December 5pm; 6pm; 7pm
Le / By: Ciarán Taylor with the company / leis an gcomántas
Aisteoirí / Performed: Karl Quinn agus Róisín Ní Chéileachair le hAisteoirí Thamhlachta
Ceol le / Music by: Tim Doyle
i gcomhar le Gaelphobal Thamhlachta gaelphobalthamhlachta.com
'Site-specific theatre at it's best' –Irish Examiner on Carpet Theatre
Ar Chúl an Tí is a performance created for the new Lár Ionad Gaeilge, Tallaght Village which is due to open early 2019. Come on a magical journey, from the centre of the ancient Celtic settlement of Tallaght nearby, then through the house, to discover what is 'ar chúl an tí' (at the back of the house).
The building has been partially renovated, and the show is peopled by apparitions that haunt the house in this time of transition before the final fit out.
Inspired by Seán O'Riordáin's poem of the same name (which many will remember from school), Ar Chúl an Tí reveals layers of history, and the traces of half-remembered things which gather in the'banc dramhaíl'refuse pile in the back of our minds, where our memories of Irish often linger. Come at this dark time of the year to awaken the ghosts and find out what is in the back of the house!
Note: The venues include narrow stairs, and uneven surfaces so not all the performance is accessible for those with reduced mobility or wheelchair users. Some outdoor walking involved. Dress for the weather, with closed footwear.
Participation in the event is at your own risk.
Cruthaíodh an dráma Ar Chúl an Tí go speisialta don Lár Ionad Gaeilge nua atá le hoscailt i dteach i Sráidbhaile Thamhlachta go luath i 2019. Tar ar aistear draíochta ón suíomh Ceilteach is ársa i dTamhlacht (an caellúir) go dtí, agus ansin tríd an teach, chun fáil amach cad atá ar chúl an tí.
Tá athchóir déanta ar an dteach i bpáirt, agus tá an seó lán de thaibhsí a nochtar le linn an athghléasadh. Mar ionsparáid tá Ar Chúl an Tí, an dán iomráiteach le Seán Ó Riordáin, a bhí tráth i mbéil gach páiste scoile. Nochtar ciseal na staire, agus taise cuimhniúcháin, mothúcháin, focail agus rudaí gan úsaid a mhaireann ar 'banc dramhaíl'ár saolta agus ár gcultúr - go minic an Ghaeilge ina measc ar chúlaigne an phobail.
NB: Toisc staighre cung, agus urláir éagothrom níl an leiriú go léir féiliúnach do dhaoine le beagluineacht nó le cathaoir rothaí. Tá roinnt beag siúl amuigh faoin aer i gceist. Bi gléasta don aimsir, le bróga dúnta.
Tógann an lucht éisteachta an riosca orthú fhéin.
Maoinithe ag Clár Éire Ildánach agus Comlairle Contae Átha Cliath Theas do Bliain na Gaeilge
Please cancel online if you reserve a ticket and then can't make it - so the ticket can be passed on.
Maoinithe ag Clár Éire Ildánach agus Comlairle Contae Átha Cliath Theas do Bliain na Gaeilge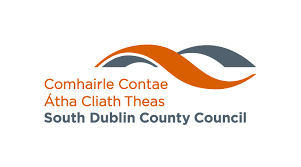 Date and Time
Location
Tallaght Village
Dublin
Ireland