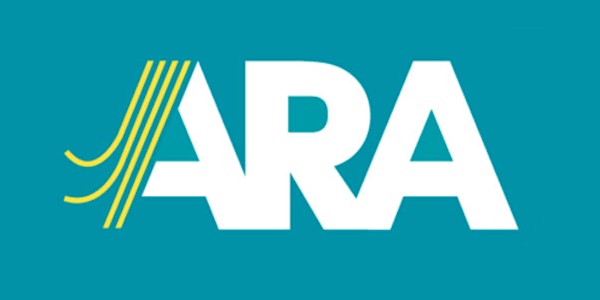 ARA, Ireland - Lunchtime Training Event, 'Ask a Conservator'
ARA Ireland lunchtime training event 'Ask a Conservator'. An opportunity for members to ask conservation questions and share best practice.
Date and time
Thu, 30 Mar 2023 05:00 - 05:30 PDT
About this event
ARA Ireland is delighted to invite members to take part in a conversation on conservation on Thursday 30 March at 1:00 pm.
Do you have any questions about the best way to care for your collections? Or need some advice on how to clean, re-house and store them? Jessica Baldwin has kindly offered to try and answer questions you might have about caring for collections or conservation in general.
Jessica is a paper conservator with thirty years' experience. She recently joined the National Archives as a Senior Conservator and is a new ARA Ireland member.
If you have any questions you'd like to put to Jessica, please email them in advance and any supporting images to info@araireland.ie by Monday 27 March at 5:00pm.
Please note: due to time constraints we may not be in a position to address all items raised by members.
About the speaker:
Jessica Baldwin trained and worked in London before moving to Ireland in 1995 and working for eight years as the paper conservator at Trinity College Library. In 2003, she was appointed as the Chester Beatty's first full-time conservator tasked with establishing the Conservation Department, before joining the senior management team as Head of Collections in 2014. A three-year career break in 2019 allowed her to successfully complete the MA in Museum Practice and Management at Ulster University and work as a project conservator at the National Archives on the collections salvaged from the Public Record Office following its destruction in 1922. Jessica has lectured extensively in collection care and is an accredited member of the Institute of Conservator-Restorers in Ireland (ICRI).
Approximate timings:
13:00-13:30 Ask a Conservator, with Jessica Baldwin, NAI, online, via Zoom.
13:30-13:40 Informal networking for attendees to share conservation experience and network generally
13:45 Zoom event ends
Please see separate listing for ARA Ireland, AGM, evening of Thursday 30 March 2023.
We look forward to seeing you soon!
As with previous seminars, registration will close at 18:00 the evening before the event at which point instructions for joining Zoom will be circulated .