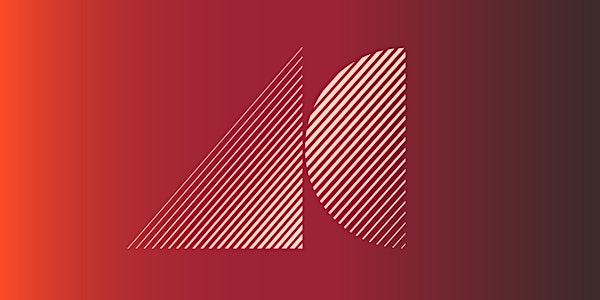 Array Collective: Áine Phllips, Rachel Fallon and Laura O'Connor (Array)
Performance artists Áine Phllips, Rachel Fallon and Laura O'Connor create durational performance works that explore feminist concerns.
When and where
Location
Nun's Island Theatre Nun's Island Galway Ireland
About this event
Download Turner Prize 2021 Array Collective programme here.
As part of Galway Arts Centre's presentation of Array Collective's 2021 Turner Prize winning The Druthaib's Ball, Galway Arts Centre presents a weekly series of public events with social justice groups, artists, academics, and musicians that takes place in the Turner Prize winning installation or síbín with talks, workshops, traditional music sessions, dance, storytelling and song. These events have been coordinated in partnership with Array Collective, Galway Arts Centre's Artists in Residence REWIND << FASTFORWARD >> RECORD and education partner NUI Galway.
Nuns Island Fence Force presents A Very Hard Border. Visitors to the Druthaib's Ball will be cajoled and encouraged to partake in this interactive performative experience. Audience members intending to access the installation between 3pm - 5pm on Saturday will be invited to enjoy Very Hard Border Experiences which may or may not include random questioning on matters public and private such as the colour of the Northern Irish Border, how to smuggle SuperValu sausages, the difference of tea bag loyalty on a county basis and the in/exclusion of a Northern Island Fifteens traybake.
Áine Phillips is a performance artist based in Galway who has been making a show of herself since the late 80's in Ireland and internationally, creating socially engaged work for public art commissions, the street, theatres, galleries and museums. For three decades her dedicated feminist practice has addressed gender based injustice and violence. Her work has been exhibited and presented in art institutes and galleries such as Galway Arts Centre, City of Women Ljubljana, Tanzquartier Vienna, Kyoto Art Centre, Project Dublin, MOCA Cleveland, TATE Britain and IMMA. Her performative video and art films have been screened at Irish and global film festivals and visual art events. She is also a writer and curator of performance art in Ireland and the UK, in 2015 she published Performance Art in Ireland: A History (Live Art Development Agency/ Intellect, London). She is head of sculpture at Burren College of Art. www.ainephillips.com
Rachel Fallon is a visual artist who deals with themes of protection and defence in domestic realms and addresses the topic of motherhood and women's relationships to society.
Her work encompasses sculpture, drawing, photography and performance and is firmly rooted in the processes of making. As well as an individual practice, she regularly collaborates with other artists and collectives; including The Artists' Campaign to Repeal the Eighth Amendment, Desperate Artwives, Grrrl Zine Fair and the Magdalene Series.
The two disparate ways of working feed into one another and are therefore equally important parts of her practice. She lives and works in Ireland.
Dr Laura O'Connor is a visual artist, researcher and festival co-ordinator based in Belfast. O'Connor's work combines performance, sculpture, installation, video and digital media to look at the representation of "women" in the media and through cultural narratives. Recent works include Cultural Methods an ongoing project researching the digital surveillance of fertility and its links to cultural narratives and the treatment of reproductive autonomy in Ireland; Uncomfortable State (2017-2019) a series of live performances, sculptural works and video installations based around abortion rights in Ireland. She is a member of Array Collective, winners of the 2021 Turner Prize with their work The Druthaib's Ball. O'Connor is also co-director of WANDA:Feminism and Moving Image, an organisation that exhibits moving image works by and about women and underrepresented demographics, working alongside industry organisations and individuals to expose inequalities in the film industry.
Recent exhibitions and residencies include, The Druthaib's Ball, Turner Prize exhibition at The Herbert Gallery Coventry, HUMAN, group show at 126 Gallery, Galway, 2020; Rapid Residency with Science Gallery Dublin and Provost's Academic Development Fund from Trinity College Dublin, 2020; Wish You Were Here, 2020, interactive film project with Grace Sweeney as part of Future Screens NI Rewriting the Narrative scheme. Her work has been funded by the Arts Council of Northern Ireland, Freelands Foundation and Cavan Arts Office.
Galway Arts Centre's Public Programme is supported by Creative Ireland and NUI Galway.