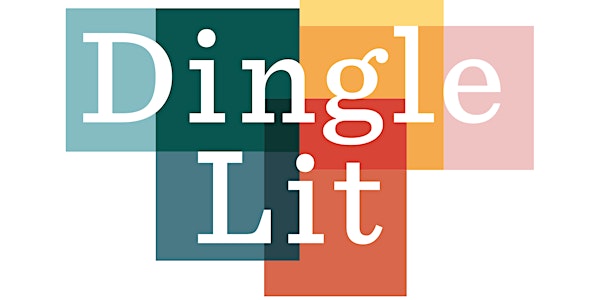 Art and craft of editing poetry with Annemarie Ní Churreáin SOLD OUT
Art and craft of editing poetry with Annemarie Ní Churreáin SOLD OUT
When and where
Location
Dingle Skellig Hotel & Peninsula Spa Mail Road The Boardroom Dingle Ireland
About this event
Summary
Join Annemarie Ní Churreáin for an intimate workshop exploring the art and craft of editing poetry. Workshop activities will include close reading of work by established poets , creative writing exercises, and a group discussion of work submitted by each workshop participant
Who the workshop is for:
This workshop is suitable for anyone who would like to acquire insights into the process of sculpting and editing a poem for the page. Beginner writers and emerging poets are welcome.
What the workshop covers:
How to unlock the magic of the poem? How to shape a poem on the page? How to take a poem from first draft to completion? Participants will learn new editing tips and techniques in an encouraging and supportive environment.
What you can expect:
Each participant is asked to submit work by (November 11th)
This submission will be read by the workshop leader in advance of the workshop and circulated to the entire group on the day . Participants can expect personalised feedback and constructive comments on the day.
Please see the submission guidelines.
Guidelines for poetry submission
•Your submitted poem should total no more than 40 lines .
•Please do not submit a completed poem. Instead, submit a poem in need of editing
•Please submit the poem via email, in both a Word doc and a PDF doc
•Please make your submission to Dingle Literature Festival which will collate the poems together and share them with the workshop leader. We will print copies for all workshop participants and circulate them on the day of the workshop.
Please be aware that whilst we will also use writing prompts on the day there will be an overall, concentrated focus on learning from each other by group editing the submitted poems. Participants are expected to bring writing materials. All hand outs and photocopies will be provided by the workshop leader.
What outcomes can be expected
It is anticipated that participants will leave the workshop with a newly deepened sense of their work, and with new knowledge of what steps need to be taken to bring their poem to a stage of completion.
The maximum number of participants at 6
Cost €75 + Eventbrite fee
Saturday November 19th 10am to 1 pm
When you book your place on the course we will confirm by email.
Instructions for participants: You will need:
Cancellation/Refund Policy
You are entitled to a refund within one week of your payment, (less any Eventbrite fees) provided that the workshop has not already started.
We cannot refund fees in respect of cancellation after this time. We cannot offer partial refunds to students who do not finish the workshop.