Description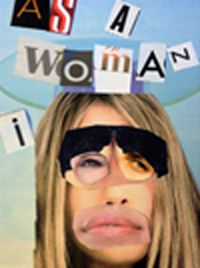 As a woman I ...

What?
What do you?
What are you?
What would you?

As many questions as there are answers.
As many definitions as there are contradictions.


This multimedia original show will bring the essence of woman on stage through collages of views, thoughts and feelings gathered by us over several months as we asked this simple question to community groups and individual women and men in the Five Lamps area.



This woman, therefore, will not be defined by playwrights or poets; she will not be fashioned to suit her audience; she will not be a full-blooded textual woman and we will not find out what happens to her in the end!



Never the same twice, always changing, indefinable, this woman is written by you and her show interpreted by us.


Come and hear her voice...



Spoken Word & Music Performances by an eclectic mix of surprise artists each night.


Brought to you by the writer of A Grey Area (Five lamps Arts Festival 2015)

In collaboration with The House Presents for the Five Lamps Arts Festival 2016.
Proudly supported By Croke Park