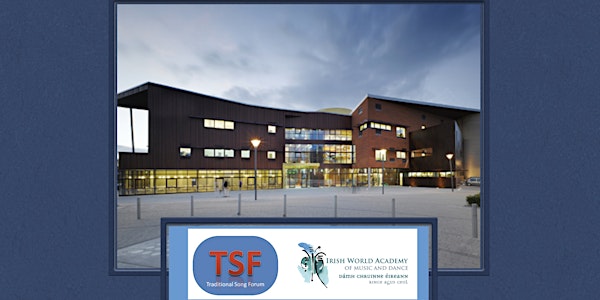 As I Roved Out: Songs, Singers and Collectors of Britain, Ireland & Beyond
Join us in Limerick or Online for a conference celebrating the rich singing traditions of Britain, Ireland, and beyond.
About this event
The singing traditions of Britain and Ireland are richly intertwined. Songs, singers and collectors have travelled throughout the islands and beyond, uncovering a tapestry of tradition all the more rich and complex for their cultural interconnections. In the wake of Brexit and the pandemic, these connections are increasingly important as we learn to readjust and reconnect. This conference seeks to celebrate our shared song traditions and highlight those that make each culture unique.
This conference features two full days of papers and panels, an evening concert, and a pop-up archive exhibit from the Irish Traditional Music Archive. In addition, there will be several informal singing sessions, and a song tour of Limerick City for those who wish to stay for the Monday morning.