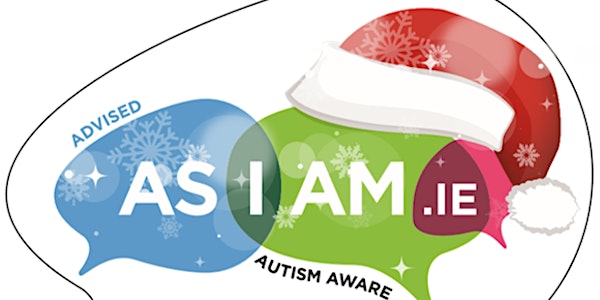 AsIAm Autism Friendly Santa School
When and where
Location
Dogpatch Labs CHQ Building Dublin 1, Co. Dublin
Description
Christmas is such an exciting time for children and adults alike! However, for children with Autism or sensory differences, visiting Santa can sometimes be an overwhelming experience. What better time than Christmas to show your customers that everyone is welcome, regardless of needs.
Many Santas and Santa's Helpers around the country are now seeing the importance of becoming Autism Friendly and are experiencing the benefits that come with it.
Feedback from families has shown that finding a Santa who understands Autism makes such a huge difference to their child's Christmas.
"The experience we had was so positive and the staff were so understanding. We went to see the same Santa three times last year, and recommended him to all of our friends."
This year we are providing the Santa within your business or service the opportunity to attend free training on how to be an Autism Friendly Santa. Spaces are limited and on a first come first served basis. All participants will receive a certificate of completion.
"Maybe Christmas", he thought, "doesn't come from a store. Maybe Christmas, perhaps, means a little bit more".
Dr. Seuss.