An event where expert speakers from the Global Pharmaceutical Industry will share their experiences in the science behind ATMPS.
About this event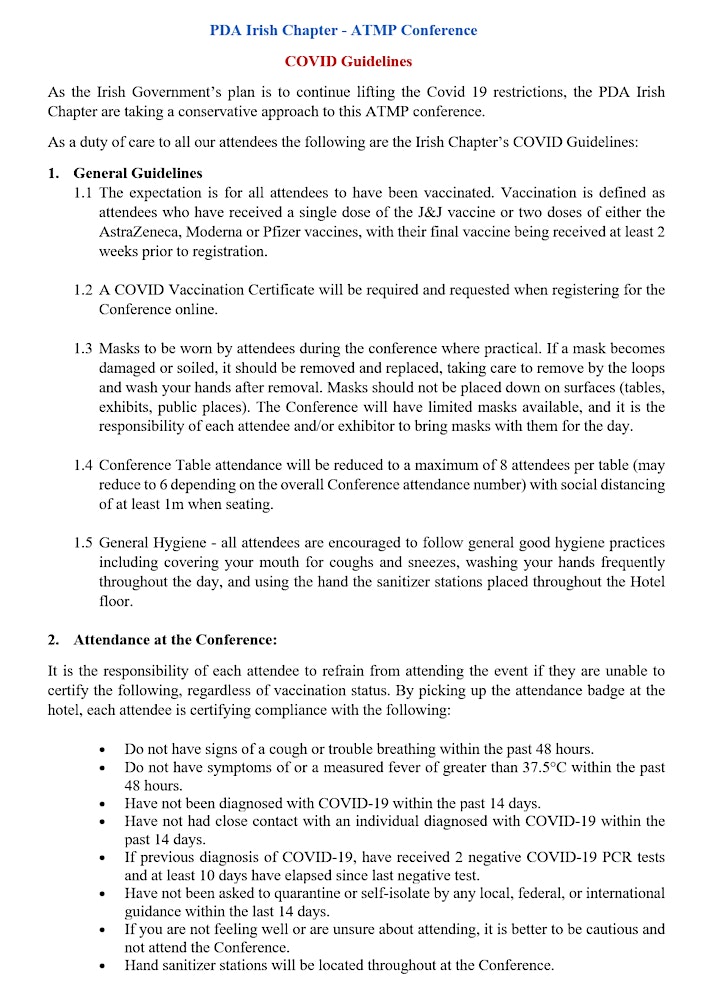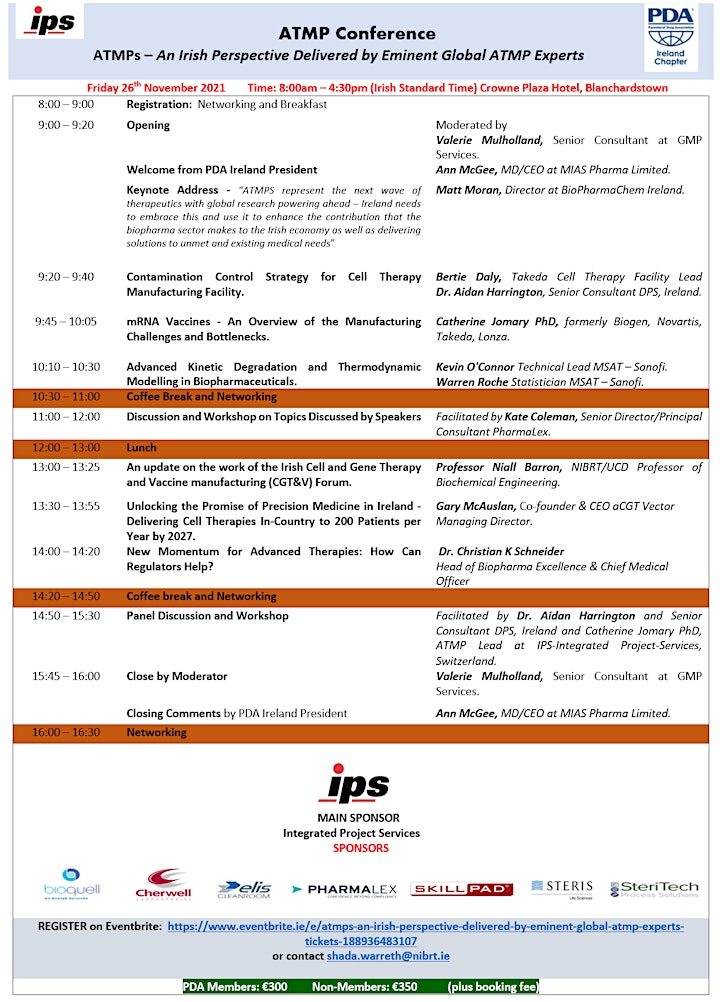 Organiser of ATMPs – An Irish Perspective Delivered by Eminent Global ATMP Experts
About PDA
The Parenteral Drug Association (PDA) is the leading global provider of science, technology and regulatory information and education for the pharmaceutical and biopharmaceutical community. Founded in 1946 as a nonprofit organization, PDA is committed to developing scientifically sound, practical technical information and resources to advance science and regulation through the expertise of its nearly 10,000 members worldwide.