Why Presentations Fail, and What to Do about it...
About this Event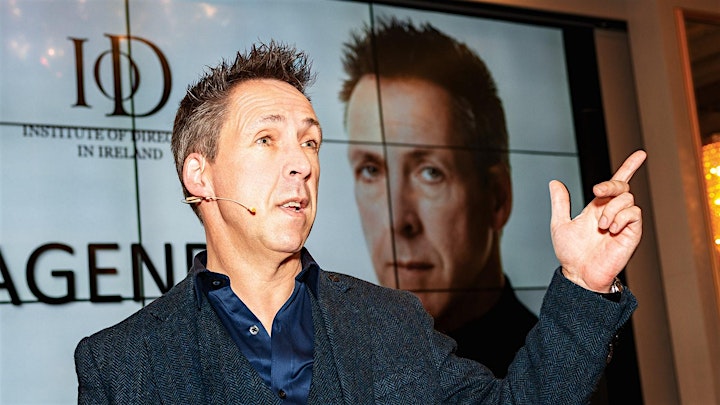 Have you ever missed out on a crucial piece of business, even though you knew in your heart you were the best person for the job?
To be the best is NOT enough, you have to look like the best! Your presentation MUST be the best, your pitch MUST be the best! Your prospects must know that you're the best.
There are 7 Deadly Sins that cause presentation ruination, time after time, but most of us don't know what they are or why it is so important to be able to recognise and avoid them.
In this seminar, Peter Turley – Business All-Star * National Enterprise Award * Business Speaker of the Year, will teach you how to make "winning" presentations which will have your audience wanting more.
• You will discover the seven foundations of powerful presentations.
• 'Never Fail' opening techniques that grab attention – Every Time.
• Confidence tactics and how to get the audience on your side.
• How to avoid closing blunders that could cost you everything in that final decisive moment.
Imagine what this would mean for your future income, and lifestyle...
Make YOUR SUCCESS easier...
Register NOW at Eventbrite
Date, Time and Location
Thursday, 21st. November 2019
08:20 – 13:00 GMT
Hampton Hotel, 19-29 Morehampton Road, Dublin. D04 Y6K4
Who should attend this seminar ?
This seminar is for professionals who need to deliver a sales pitch. Business Owners, Entrepreneurs, Managers, Coaches, Consultants or Sales People who want to make a difference and consistently influence their target audience.
How much does it cost ?
The training seminar cost is €147 per person. Including, teas, coffees and continental breakfast.
Register NOW at Eventbrite
Client Testimonials
" Peter Turley delivers, outside the box thinking and a personal approach to our sales presentations, giving us a perfect USP and helping us gain more sales in a more customer centric manner. "
Marc O'Dwyer, Managing Director,
Big Red Cloud
"I found Peter's presentation and business coaching absolutely invaluable to me throughout on our journey from Start-Up to listing on NASDAQ."
Peter O'Brien, Senior Vice President,
Artelo Biosciences
To see more of what Peter's clients say visit: