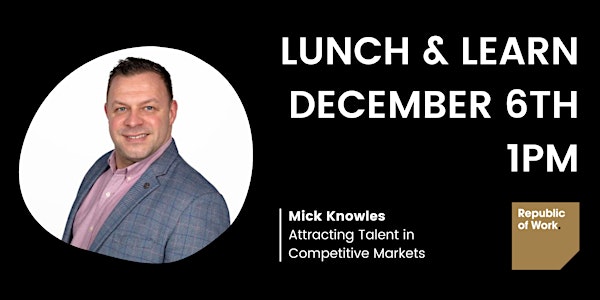 Attracting Talent in Competitive Markets
Good talent is hard to find - and made even more so when you're a company in an industry that requires a specific skill set and expertise.
About this event
Mick will discuss how Atlas can help you save time, money, and headaches by handling your Legal, Payroll, Benefits, Compliance, and HR services on a global scale.
The Direct Employer of Record helps numerous Start-Ups, Multinationals, SMEs, NGOs to Expand, Onboard (attract/recruit/transfer/retain), Manage and Pay their talents.
Topics to be discussed:
What can you do as a leader to attract talent?
Make people want to work for you
Looking beyond borders can assist in your searches