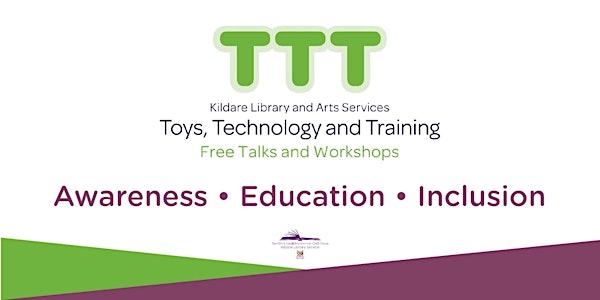 Autism Spectrum Disorder—Online Behavioural Therapy Talks | TTT
Autism Spectrum Disorder—Online Behavioural Therapy Talks with Audrey Cully
About this event
As the number of individuals being diagnosed with ASD has risen over time, Audrey will explore what the symptoms and characteristics are, and explain how it presents differently from one person to another.
Some parents or caregivers notice differences at a very young age, but for others, noticeable symptoms may not become apparent until later. This workshop will be beneficial if you would like to increase your knowledge on autism spectrum disorder.
Information about the assessment process will be provided, as well as the important points to consider when hiring a home tutor to work with your child. Sensory difficulties and anxiety will be discussed, as a person with ASD often experiences challenges with both.
You will be sent Zoom login details before the event.
Kildare Library Service Privacy Statement for Eventbrite