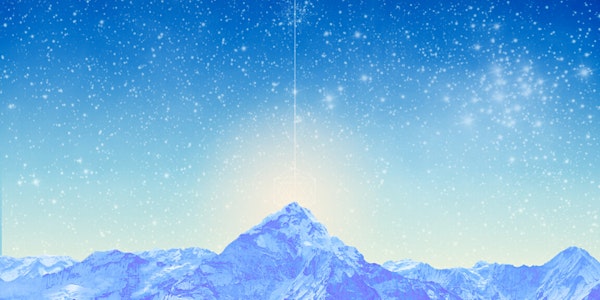 Awakening the Third Eye Meditation workshop & beginners IST intensive
Learn to meditate, develop your spiritual vision, explore your inner world to experience yourself beyond the limitations of the mind
When and where
Location
Glen House Glen House Cleanrath Cullen MILLSTREET Ireland
About this event
About the Awakening the Third Eye workshop
Skills you will learn during the workshop include:-
Understanding what the third eye is.
Understanding the place of the third eye in the Clairvision work of inner alchemy.
Feeling your third eye.
Discerning the different modalities experienced in the third eye (vibration and its different forms, light, space, vortices), and understanding what they can be used for.
Learning about common experiences taking place when working on third eye and spiritual vision, and how to handle these experiences.
How to use the third eye to focus yourself.
How to use the third eye to quieten your mind.
How to use the third eye to meditate. Learning the Clairvision School's third eye meditation technique.
The triple process of vision: how to see an aura, how to cultivate spiritual vision.
Peripheral vision and its value in order to cultivate third eye vision.
How to make the most out of your daily activities in order to foster the development of your third eye.
The course is the opportunity to ask any question you wish about personal experiences you may have had during former third eye work, meditation or psychic experiences. A team of instructors is available to give you personal feedback.
See the full list of skills covered by visiting
https://clairvision.org/courses/awakening-the-third-eye-workshop.html
About IST
IST is an interactive technique practiced in pairs: a client and a facilitator. It is a process of self-exploration which closely integrates a therapeutic dimension and metaphysical dimension. As such, IST covers a wide range of applications, from regression and past-life therapy to meditation states aimed at mapping consciousness and connection with high spiritual beings.
Rather than one single process, IST is a framework to explore consciousness at large.
In the inner space of IST, clients typically re-visit early childhood and past-life experiences. Here, they find and resolve samskaras; imprints left in the psyche by emotionally-charged experiences. This process leads to profound openings and realizations – beyond the resolution of emotional issues, to metaphysical shifts. This can bring about profound inner shifts and the discovery of completely new life directions.
As well as having profound effects at the psychological level, IST also works at the level of the life force. It frees up all manner of blockages behind anxiety, depression, and other personal issues. It fosters confidence, vitality and emotional stability.
IST can also be used as a tool for psychological exploration, unveiling and dealing with subpersonalities (or 'characters'), reaching a state of 'clear vision' of the overall personality – a state of higher self-understanding and maturity.
The Inner Space of IST is achieved through an activation of the third eye, central switch of the body of energy and gateway to a whole spectrum of experiences of consciousness. To many clients, IST sessions are the opportunity to discover completely new aspects of themselves: vast spaces of consciousness in which they naturally connect to higher, spiritual parts of themselves. This is often accompanied by the development of a new sensitivity and of non-physical perception, especially when IST is done in conjunction with the rest of the Clairvision work.
Learn more about the IST approach here
https://clairvision.org/courses/attending-an-ist-course-information-for-students.html
If you are curious about the technique and would like to know more before committing to attending a workshop, then contact IST practitioner Claire to make an appointment to experience the technique first hand for yourself. You can reach Claire on info at clairedevereux dot com