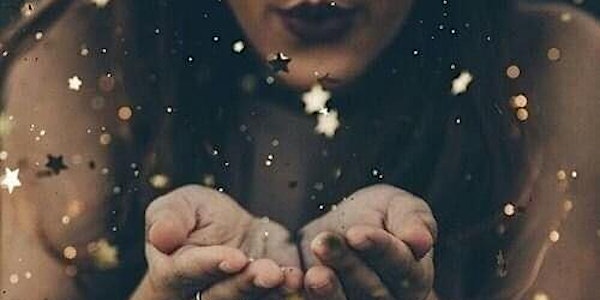 AWAKENING YOGA AND MINDFULNESS RETREAT at An Sanctoir, Ballydehob
YOGA, MINDFULNESS, MEDITATION, LIFE COACHING AND NUTRITION WORKSHOPS WITH LORNA AND KASIA. 1 OR 2 DAY RETREAT OPTIONS
When and where
Location
An Sanctoir Ltd. Bawnaknockane Ballydehob Ireland
About this event
Feel Good Health and Fitness & Soul Heart Energy are beyond excited to invite you to AWAKENING Retreat in WEST CORK Oct 29-30, 2022
It is our to invite You to a relaxing break in a peaceful environment where you can nurture your Mind, Body and Soul!
Mind Body and Soul AWAKENING retreat is an invitation to travel to the heart of your true self, reconnect and rediscover yourself, AWAKEN and embrace your uniqueness, learn more about nutrition and find freedom to just enjoy food .
Our desire is for you to return home with a renewed sense of calm and fresh perspective, full of great memories, tools to REtreat yourself, rested and full of vitality.
Join us for a weekend full of joy, laughter a deeper self-awareness and self-love. Explore new ways to celebrate your body, understand its needs and rediscover the joy of food and nutrition!
About Lorna:
Lorna has a Bsc in Nutritional science, and a diploma in Nutrition and Lifestyle coaching. She has always been passionate about food and will be preparing the delicious, wholesome plant based food for the weekend, Lorna is also very fond of fitness and helping others progress on their fitness journey. Lorna will be facilitating some of the yoga sessions and as both a yoga instructor and strength and conditioning coach, she will guide all participants in a flow yoga practice that will be adapted to suit all abilities. Lorna will also impart her Nutrition knowledge with elements of Ayurvedic medicine and passion for food in practical workshops that can be incorporated immediately after the retreat.
About Kasia:
Kasia of Soul Heart Energy, is a trauma informed yoga instructor, wellbeing, body image, integrative life coach, and mostly a human, who just like many, has struggled for far too long to believe in herself and live her passions! Now, while still on her journey, she would love to inspire and help others to be more peaceful and joyful.
Kasia has been involved in various projects within mental health sector, with persons with additional needs, primary and secondary schools. She has created and successful run 4 editions of her authorial program BODY LOVE LAB for both adults and teens.
Kasia is also a Soul Reading therapist and an intuitive healer, here to support you at every step of your personal, spiritual and healing path.
Kasia will facilitate workshops on emotional well-being, unlocking your beliefs about your body image, self acceptance, relationship with yourself.
She will also invite you to some super joyful activities:)
You can expect:
For the Mind:
Digital Detox to claim back your own mind.
Nutrition and lifestyle coaching workshop with Lorna.
Mind-body practices including meditation & yoga.
Chance to connect with others seeking change, thirsty meaningful conversations and looking for more wholesome life, fun loving, open minded people like yourself!
"Parents/guardian guide: BODY LOVE for teens. The importance of teaching body confidence and self-care early in life'. ''Money mind-set starter kit.' both by Kasia Kowalska
For the Body:
FIND ACTIVITY THAT YOU LOVE AND YOU WILL LOVE BEING ACTIVE!
Both of us are strong ambassadors for movement and its benefits to our overall wellbeing.
We would like you to try uplifting and invigorating activities like:
Flow and Restorative yoga
Drumming inspired fitness
Fun games
Walks
All of the above heavily sprinkled with fun and laughter!
Enjoy fresh, healthy and delicious meals lovingly prepared by Lorna enjoyed together!!
For the Soul:
Circles that offers a safe and gentle space for people of all ages and backgrounds to learn together, honor and celebrate body changes, and support one another. This is a space where we want to cheer each other and learn from each other.
Our Circle consists of all the yummy stuff like: carefully crafted transformative, life coaching tools to guide you into understanding your relationship with your body, food, body image etc.
Easy and fun creative arts expression techniques.
A space where smile and tears are equally welcomed and celebrated!
Gentle guided mediation.
Oracle cards.
AWAKENING retreat is a space with plenty of time to restore, renew and rejuvenate in a beautiful, eco-friendly venue in a secluded setting on a 23 acre nature reserve, 'An Sanctoir', Ballydehob.
Proposed program:
Saturday
10.30- 10.45 Hi's and Hello's!
10.45- 11.15 Welcome circle and guided mediation with Kasia.
11:30- 12.30 Flow yoga with Lorna
12.30-1.00 Walk of the beautiful grounds of Ballydehob or free time.
1-2PM Wholesome, yummy, plant based lunch prepared by Lorna and heartwarming conversations with the group.
2-3PM Nutrition and lifestyle coaching workshop with Lorna.
3-3.30PM Drumming inspired fitness, dance with Kasia.
3.45- 4.45PM Circle time with Kasia:
What your emotions want you to know!?
Exploring your connection to yourself, body image, beliefs .
Befriending your inner critic:)
5.00-5.30 Gentle yoga with Lorna and reflection on the day.
Sunday:
9.30-9.45Take a breath! Breath work with Lorna.
9.45-10.15 Restorative yoga with Kasia
10.15-10.30 Herbal teas and energy balls!
10.30- 12.30 Circle with Kasia:
Your Authentic Self. Your Hidden Talents. First Steps to YOU!
Moving forward and moving now!
12.30-1.00 Gentle stretch and walk on the grounds of Ballydehob or free time.
1-2 PM Plant based lunch made with love by Lorna!
2-3 PM Nutrition workshop with Lorna.
3-4 PM Joyful yoga with Lorna!
4.00-4.30 pm Herbal teas, weekend reflection with take home messages
'If you want to awaken all of humanity, then awaken all of yourself, if you want to eliminate the suffering in the world, then eliminate all that is negative in yourself. Truly, the greatest gift you have to give is that of your own self-transformation.'-Laozi
Looking forward to making memories with you!
Kasia and Lorna