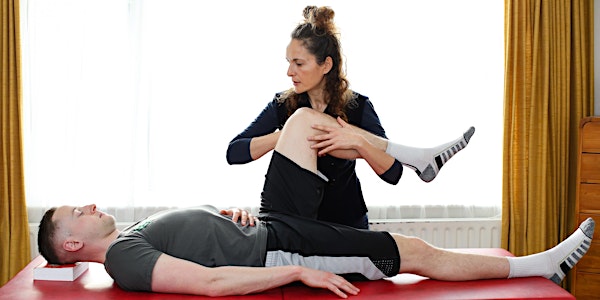 Back & Neck Pain in the workplace.Learn how THE ALEXANDER TECH WORKS.
3 things people will get from this webinar? 1. Sitting in an easier way. 2. How to get some relief from the pain you can get from s
About this event
This New way of sitting will make your life easier.
Whether you are working from home or back in the office this will teach you in a very small group setting the principles and tricks of THE ALEXANDER TECHNIQUE.
Your host -
Alazne Larrinaga MSc,BSc, ISATT, STAT,Alexander Technique Specialist, 'Smart Yoga' Teacher And Exercise Physiologist.
Alazne holds a Master in Exercise Physiology and its application in Therapy from NUIG. She is a qualified Yoga Teacher, Personal Trainer, Fitness instructor and Exercise for Health Specialist (REPS Ireland) as well as a DSE risk assessor. She is a fully qualified Alexander Technique teacher.
Alazne is currently seeing clients in Dr Clare Apothecary H91 C9YA for one to one support.
To pay please send €10 to her paypal account alaznelarrinaga@gmail.com
Put your name and CLASS FEB 3 in the payment details.
Prepayment essential before 6pm Feb 3rd.
Thank you.