Multiple Dates
Balance Your Hormones Naturally, Dr Marilyn Glenville PhD.
Event Information
Location
Dublin, Hilton Charlemont (24th October) , Galway, Connacht Hotel (25th October), Cork, Maryborough Hotel (26th October)
Ireland
Refund Policy
Refunds up to 7 days before event
Description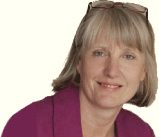 Don't miss this opportunity to come and see Dr Marilyn Glenville PhD, the UK's leading nutritionist specialising in women's health.
You will find out how to use food, vitamins and minerals to increase your energy, eliminate mood swings, improve your memory, reduce stress and lose weight without dieting.
Dr Glenville's talk will cover:
✔ Learn about the important dietary steps that all women should know to help balance their hormones
✔ What to eat to balance your hormones including PMS, menopause, PCOS, fibroids and endometriosis
✔ The truth about soya and phytoestrogens are they good or bad for you?
✔ The effects of foreign oestrogens coming in from our environment, how do you recognise them and what can you do to avoid them.
✔ How beneficial bacteria in your digestive system balance your hormones
✔ What vitamins, minerals and herbs help balance your hormones naturally
✔ Case study and GNC clinic protocols presented by Heather Leeson BA, Dip Nutritional Therapy, mNTOI
Location
Dublin, Hilton Charlemont (24th October) , Galway, Connacht Hotel (25th October), Cork, Maryborough Hotel (26th October)
Ireland
Refund Policy
Refunds up to 7 days before event