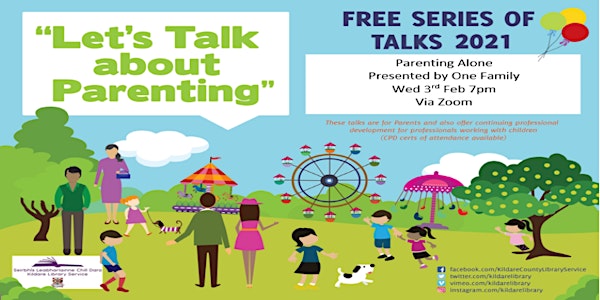 Balancing Work and Family Life when Parenting Alone or Post Separation
About this event
Balancing Work and Family Life when Parenting Alone or Post Separation
Every day life demands much of us, many of us have multiple roles to play in any one day, parent, sibling, friend, partner, employee, colleague to name but a few. In the pandemic we can add in teacher!
It can feel that we are been stretched in many directions and that there are cracks in every piece of the puzzle. Finding a way to balance what you have and what you can give is key to parenting and to family well being.
As parents we are there to meet the needs of our children but in order to do this we have to meet our own needs first. This workshop will support you to identify what happens when needs are not met, what behaviours come about and what challenges present.
By finding ways to meet needs, behaviours can change and challenges decrease. Remember the key is need = emotion= behaviour.
When parenting alone or parenting post separation it is vital you find the time to understand needs and emotions, not only those of your children but yours too.
One Family's vision is to ensure a positive and equal future for people parenting alone, sharing parenting and parenting around separation – changing attitudes, policies, services and lives. They are committed to achieving equality and respect for all families. While acknowledging that every family is unique, they endeavour to bring about better lives for these parents and children. Join them for this talk on 'Parenting Alone' for support and advice around the challenges this may present.
view our privacy statement for events here
http://www.kildare.ie/Library/PrivacyStatement/Documents/KCC%20Privacy%20Statement%20for%20Library%20Events.pdf
view our privacy statement for eventbrite here
http://www.kildare.ie/Library/PrivacyStatement/Documents/KCC%20Privacy%20Statement%20for%20Eventbrite.pdf