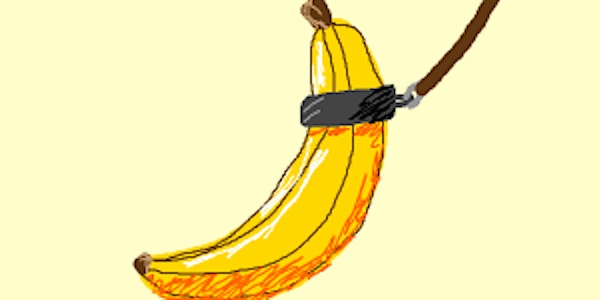 Banana Walkers: A Rational Emotive Behaviour Therapy Special Interest Group
REBT Special Interest Group for Sport, Performance & Exercise Psychologists
About this event
Welcome,
Dr Martin Turner and Hugh Gilmore, are hosting a monthly recurring special interest group for those who work in the sport, performance & exercise domains to develop their understanding of REBT.
Who is this for?
Psychologists and trainee psychologists or non psych professionals working in coaching or other related fields who want to invest time in developing their understanding and application of REBT.
What will we talk about?
Every month we will discuss REBT and whatever questions or difficulties people have on their journeys in becoming proficient in REBT. This may include breakout groups practising REBT or discussions about theory. It can also include sharing of research related to REBT or sharing of challenges and successes applying REBT so that the group can learn from others experiences. This group is about what curiosity you bring about REBT, and what others bring.
What does it cost?
It doesn't cost anything, though Martin and Hugh have already invested time in creating a podcast resource that will be available to members of the group. Which will be released to attendees only.
Ok whats with the silly name, Banana Walkers?
There is a really useful lesson in the name Banana Walkers. Firstly go get a banana and a fasten it to a leash. Then take it for a walk. Once you have done this we will discuss its importance and theoretical underpinning in the group.
Why are Dr Martin and Hugh doing this?
Dr Martin and Hugh met a few times previously both being established in the field of sport psychology, however in recent years they both happened to cross paths in the Albert Ellis Center in New York City where they were completing their training in Rational Emotive Behaviour Therapy.
Following this and many other conversations with other people in the field like Dr Andrew Wood, we have decided to launch Banana Walkers to spread the usefulness of REBT in the performance realm and create a much needed supportive community of developing practitioners. We hope to see you there.
Housekeeping
The link to the meeting will stay the same every month. Please cut and paste it into your calendar and set it as recurring every four weeks.
The link is on the event page once you have registered for a ticket.
To join the group. Please fill in the questions to register your place.
Any queries please direct them to
Hugh Gilmore: PodiumPsychology@gmail.com
Dr Martin Turner: M.Turner@mmu.ac.uk