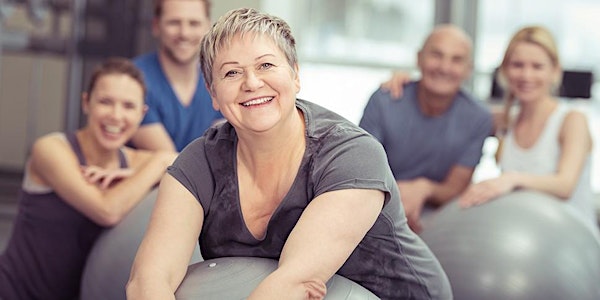 Be Active With Arthritis Donegal
Be Active With Arthritis 6 week exercise class, delivered by Physio Eireann Donegal. Free of charge.
Date and time
Mon, 6 Mar 2023 14:30 - 15:30 GMT
Location
Physio Éireann Castle Street Donegal Ireland
About this event
This program will help to reduce pain and stiffness and maintain or improve mobility, muscle strength and functional ability.
Two essential components to the program will be included in every session:
Exercise — including range-of-motion and stretching exercises, strengthening exercises, balance and coordination activities, and endurance routines.
Relaxation Activities — introducing and practicing various stress management techniques which are helpful for stress and pain reduction
Regular exercise is proven to be one of the most effective treatments for arthritis. It reduces pain, keeps joints moving, restores flexibility and strength and protects joints against further damage. However, only 30% of people with arthritis in Ireland get enough exercise, as overcoming fears about exercise can be very difficult – especially when in pain.
To attend these classes, participants will have to be independently mobile and a basic general health screening will be performed in advance of the class.
Participants are not advised to attend these classes if they have the following:
-Poor balance
-Unable to follow commands clearly
-People with active inflammation
This is an in person well-established Be Active with Arthritis course, which will enable you to stay physically active. These six-week courses are led by chartered physiotherapists and are an adapted exercise program developed specifically for people with arthritis and related conditions.
The courses are free of charge and are delivered in person. If you would like to be attend please select the are your interested in below and follow the Book link, if you have any problems please email with BAWA in the subject with your name, county you live in and a phone number to Carol Scully on cscully@arthritisireland.ie and we will contact you.