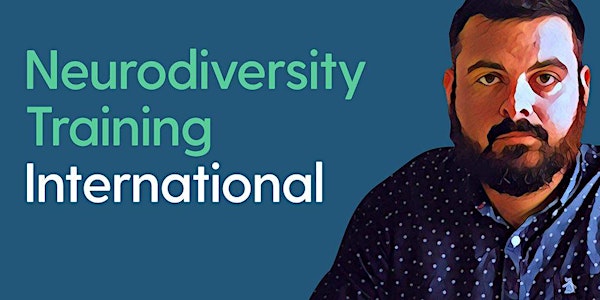 Become a Hero For Autistic Children - For Parents and Families
Developing a Kinder Mindset Toward Autistic People - Hosted by Jude Morrow.
About this event
Every Parent enters the Autism journey filled with fear. Most are funneled into "Autism Awareness" training that only seeks to highlight outdated and negative stereotypes. Training that only teaches parents what the impact of autism is on professionals from an outside view. It is time for something completely different...
This motivational workshop will benefit parents of autistic children, no matter what stage of the journey they are on - from awaiting diagnosis, teenage years and adulthood. Not only is this course for parents, children and young people are encouraged to look on as Jude Morrow provides his incredible story of being an autistic child in a mainstream school lacking confidence, to growing up to be a social worker and ambassador for autistic people all over the world.
This Course Covers
Incorrect Use of Language and Symbols
Telling children/siblings about autism
Why Neurodiversity is the future.
What autistic people ACTUALLY struggle with - not what professionals THINK are the largest struggles of the autistic community.
Live Q&A With Jude Morrow
This training will be via ZOOM webinar - so no need to have your camera or microphone on. All audience participation is via the chat box and Q&A Sections.
"This is the training my parents wish they had when I was small. Any training and workshops they did frightened them. They made them worry about my future. All autistic kids and parents need to know that we can grow up to live happy and successful lives. It all starts at home, you need the tools and mindset to see autism as a gift to be cherished - not a burden to be pitied" - Jude Morrow
This session is funded by Slaintecare's Building Healthy Communities Parenting Initiative which will see a host of parenting programmes and events over the next two years in North and West Donegal. The initiative is led out by Donegal Parent & Family Support Service in partnership with Inishowen Development Partnership.