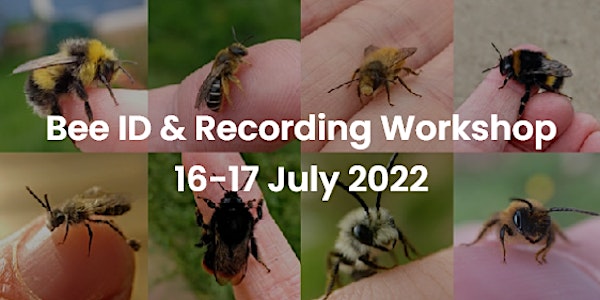 Bee Identification & Recording Workshop - (All Equipment Included)
Location
Russborough House
Russborough House
Blessington
Ireland
A jam-packed weekend of all things Irish bees, situated on the historic and bee-autiful Russborough House Estate in West Wicklow
About this event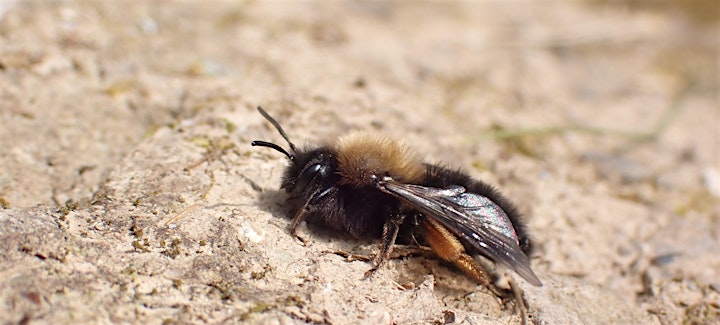 Overview
The Bee Identification & Recording Weekend is intended for participants from complete beginners right through to intermediates. Having completed the weekend you should be confident in your abilities to find, catch, identify and record the majority of Ireland's native bee fauna from Solitary Bees to Bumblebees.
The aim of the weekend is to inspire, encourage and educate a new generation of natural history recorders in the process of catching, identifying, and recording native Irish bees. The course will cater for beginners (those completely new to recording) and also intermediates (those who have done some recording or perhaps record other species already, where bee identification would add to their existing recording capabilities).
Over the course of two days you will receive an overview of the full spectrum of Irish native bees with a view towards empowering you and setting you up as a bee recorder citizen scientist.
All required equipment is included in the cost of the weekend (nets, pots, pooters, loupes, field guides, etc.).
All participants will leave with sufficient equipment to allow them to begin their recording adventures as soon as they return home.

The weekend (Saturday and Sunday) will take place on the grounds of Russborough House and Demesne in West Wicklow comprising of approximately 200 acres of land. Some of the more interesting existing features with regard to native bee foraging and nesting are:
A Victorian walled garden in which fruit and flowers are grown which has delivered many Irish bumblebee species as well as Mason Bees, Leafcutter Bees, Yellow-faced Bees, Mining Bees and even a sighting of a Violet Carpenter Bee (Xylocopa violacea)
An abandoned quarry which is home to many species of Mining Bees and Furrow Bees including several large colonies of the Near-Threatened Sandpit Mining Bee (Andrena barbilabris) and their kleptoparasitic Blood Bees
The estate has been partially surveyed by the organiser over the past year and this has resulted in twenty-seven species of bees having been recorded in that time, meaning that there is a huge diversity of native bees to be discovered over the course of the weekend.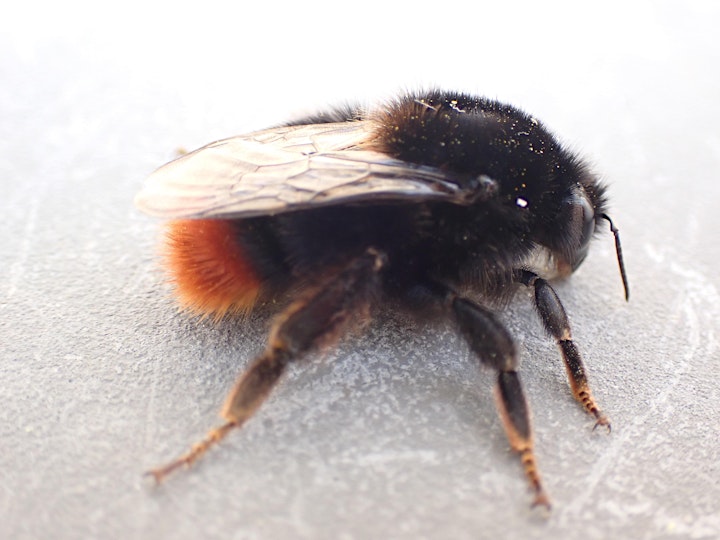 Weekend Agenda
A minimum of 10 and a maximum of 15 participants are required in order for the course to take place.
The agenda for the weekend, at a high level, is:
Day 1
Introductions followed by a talk on Irish Bees for Beginners (approx 90 mins)
Guided practical fieldwork showing how to net and transfer specimens into viewing pots and identifying in the field
Guided practical labwork consisting of teaching bee anatomy and the use of dichotomous keys
Day 2
A talk on Irish Bumblebees
Practical fieldwork (The rest of the day would be spent catching and identifying bees in various locations around the estate to ensure a good cross-section of Bumblebees, Mining Bees, Masons Bees, Leafcutter Bees, Yellow-faced Bees and Furrow Bees are all available for the participants to view, catch and ID)
About the Organiser
I am Brian Murray, @BeesOfIreland on Twitter
For the past four years I have been recording bees, wasps, and other insects in my own locality (West Wicklow) and, of course, wherever I travel around the country. My main aim is to record bees and wasps in my area for future use by scientists and other interested parties and, at the same time, to encourage citizen scientists in the same endeavours. I believe that the current emphasis on pollinators and pollinator protection means that bees are the perfect and easily accessible gateway into insect recording.
I set up the Bees of Ireland Twitter account in 2021 as a means to share my exploits and to engage with like-minded people around the country and indeed, the world. In July of 2021, I recorded the first instance of the wasp Euodynerus dantici (Hymenoptera: Eumenidae) in Ireland.
I am also responsible for acquiring an Irish-language name for most of the Irish native bees based on work I have done with Foras na Gaeilge in 2020 and 2021 and I am in the process of writing a book about this.
A very important section (please read):
Bees and wasps, while extremely beautiful, are wild fauna and their behaviour can neither be pre-determined nor relied upon. We are all aware that certain people are allergic to stings from these insects and in rare cases it can result in anaphylaxis. Please do not partake in handling bees or wasps if you are liable to be harmed in this way. If you require an epi-pen, please bring it with you and inform the organiser before the workshop.
In addition, some areas of the estate where bees can be found comprise of rough terrain and if this is not suitable for your fitness level, you should refrain from venturing into these areas over the course of the weekend.
All participants will be required to sign a waiver, releasing the organiser from any liability for injuries of any kind sustained during the course of the weekend workshop.