Sales Have Ended
Ticket sales have ended
Sales have ended for this event but do please check at the door of the venue as there may be returned tickets or no show seats available.
Event Information
Location
Phibsborough Scout Hall (aka Panama)
Royal Canal Bank
Phibsborough
Ireland
Sales Have Ended
Ticket sales have ended
Sales have ended for this event but do please check at the door of the venue as there may be returned tickets or no show seats available.
BEFORE A play with much music by Pat Kinevane
About this event
From the team that brought you Forgotten, Underneath and the Olivier Award-winning Silent, Before is a new play with music, set in Clery's of Dublin, on the very day this iconic department store shuts - for good. Pontius is inside, trying to choose a gift for his estranged daughter, whom he hasn't seen for almost 20 years. He will meet her in an hour. This father's journey is both beautiful and strange, from the isolation of his Midlands home, to the madness of O'Connell Street. Some folk are impossible to buy for...
WINNER: HERALD ARCHANGEL AWARD, Edinburgh Festival Fringe 2019
'It's Kinevane - a rare and truly compelling talent' ★★★★★ The Herald '...another profoundly affecting tour de force from Kinevane.'
★★★★★ Edinburgh Festivals Magazine
'Kinevane's performance works like a spell... a real showstopper ★★★★ Irish Times 'soul-searching, achingly touching gem' ★★★★ Sunday Times
Written & Performed by Pat Kinevane
Directed by Jim Culleton
Composed by Denis Clohessy
Costume Stylist Catherine Condell
Choreographer Emma O'Kane
Music performed by RTÉ Concert Orchestra Conducted by Cathal Synnott
Photography by Ger Blanch
Dramaturg Gavin Kostick
Produced by Eva Scanlan
With the voices of Clelia Murphy as the Announcer, Kez Kinevane as the Guard, and Alex Sharpe as A Stor
Duration: 85 minutes, no interval
Age restriction: 14+, strong language, references to violent imagery and sex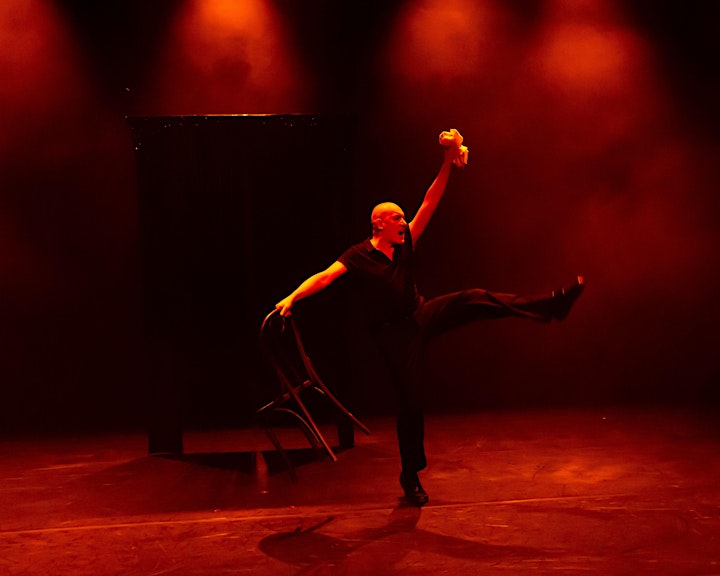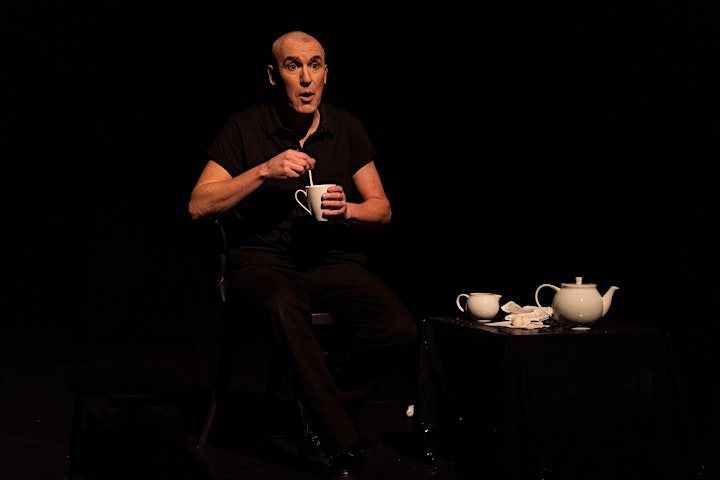 Before was commissioned by Fishamble and has been in development with the support of the Arts Council, National Theatre Studio (London), Pavilion Theatre, RTÉ Concert Orchestra, Georganne Aldrich Heller, Robert Leroy, and The Strollers Touring Network.
Fishamble is an Irish theatre company that is passionate about discovering, developing and producing new plays of national importance with a global reach, while championing the role of the playwright.
Fishamble is funded by the Arts Council, Dublin City Council, and Culture Ireland.
http://www.fishamble.com #FishambleBefore #Fishamble
BIOGRAPHIES
Pat Kinevane is a native of Cobh, Co. Cork. He has worked as an actor in theatre, film, television and radio for 30 years. In 2016 Pat won a Laurence Olivier Award in London for his Outstanding Achievement as an Actor and a Writer this year. This prestigious award was shared with Fishamble and Jim Culleton who have been integral to the Production and Direction of Pat's three Solo Shows. As a writer he completed his first full length play The Nun's Wood in 1997 which won a BBC Stewart Parker Trust Award and was produced by Fishamble. Fishamble then produced his second play The Plains of Enna (Dublin Theatre Festival 1999). Pat wrote The Death of Herod for Mysteries 2000 at the SFX. In 2008 his piece Evangeline Elsewhere premiered in New York in the First Irish Festival.
Pat has been touring since 2006 with his four solo pieces Forgotten (Irish Times Theatre Award Nominee) Silent (Scotsman Fringe First, Herald Angel and Brighton Argus Angel Award) Underneath (Scotsman Fringe First and Adelaide Fringe Awards), and Before (Herald Archangel Award winner) all produced by Fishamble.
Pat is deeply thankful to Fishamble for all of their work and endless support.
Jim Culleton is the artistic director of Fishamble: The New Play Company, for which he has directed productions on tour throughout Ireland, UK, Europe, Australia, New Zealand, Canada and the US. His productions for Fishamble have won Olivier, The Stage, Scotsman Fringe First, and Irish Times Best Director awards. Jim has also directed for Audible, the Abbey, the Gaiety, the Belgrade, 7:84 Scotland, Project, Amharclann de hÍde, Tinderbox, The Passion Machine, the Ark, Second Age, Dundee Rep, Draíocht, CoisCéim/Crash Ensemble/GIAF, RTÉ Radio 1, Frontline Defenders, Amnesty International, Little Museum of Dublin, Fighting Words, RTÉ lyric fm, Soho Theatre, Scripts Festival, Baptiste Programme, Vessel and APA (Australia), TNL (Canada), Solas Nua and Kennedy Center (Washington DC), Odyssey (LA), Origin, Irish Arts Center and 59E59 (Off- Broadway), as well as for Trafalgar Theatre Productions on the West End, and IAC/Symphony Space on Broadway. Jim has taught for NYU, NUI, GSA, Uversity, the Lir, Villanova, Notre Dame, UM, UMD, JNU, and TCD.
Denis Clohessy has previously worked with Fishamble, including the productions On Blueberry Hill, The Pride of Parnell Street, Silent, Underneath, Spinning, Mainstream and Strandline. He has also produced work for theatre and dance with The Abbey Theatre, The Gate Theatre, Rough Magic, Corn Exchange, Junk Ensemble and many others. He won the Irish Times theatre award for Best Design Sound in 2011 for Rough Magic's Sodome, My Love, he was a nominee in 2015 (for Junk Ensemble's 'It Folds), was an associate artist with the Abbey in 2008 and was a participant on Rough Magic's ADVANCE programme in 2012. His work in Film and Television includes the films Older than Ireland (Snack box Films), The Irish Pub (Atom Films), His and Hers (Venom Film), The Land of the Enlightened (Savage Film), In View (Underground Cinema), The Reluctant Revolutionary (Underground Films) and the television series Limits of Liberty (South Wind Blows) performed by the RTÉ Concert Orchestra.
Phizzfest is a Community & Arts Festival taking place from 13th to 15th May in the village of Phibsborough, Dublin. Over 20 venues will host events over 3 days including music, theatre, art, poetry, workshops, tours and talks and some family friendly antics on the Royal Canal!
For more events, see the Phizzfest website
Date and time
Location
Phibsborough Scout Hall (aka Panama)
Royal Canal Bank
Phibsborough
Ireland