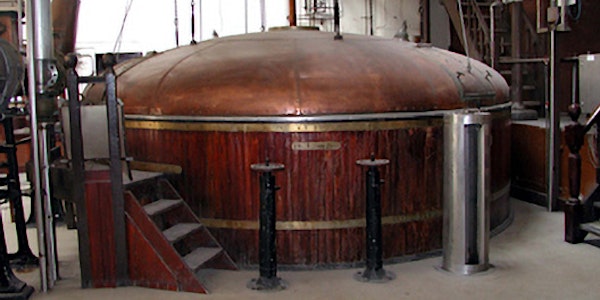 Behind Closed Doors - The Waterford Distillery Tour
Step Back in time and visit The Old Victorian Brewhouse on the Waterford Distillery state of the art Site.
When and where
Location
Waterford Distillery Grattan Quay Waterford Ireland
About this event
William Strangman (1748-1818) founded the Brewery in Mary Street in 1792 with his cousin, and began brewing "Light Ale and Porter" . The brewery was successful and exported much of it's produce to England, Wales, New Zealand, and Newfoundland. In 1888 the business was incorporated as "Davis, Strangman & Co Ltd." With John and Samuel Strangman listed as directors, along with W.G.D. Goff, H.W.D. Goff, and E.A Gibbon. At it's peak, Strangmans were producing 18 million pints a year. However, following WW1 and the War of Independence, sales through England fell, and declined to 1 million pints a year after WW11. The brewery ceased operations in 1948. It was subsequently acquired by Guinness, and re-opened in 1954 as Cherry's. The photograph shows the Strangmans of Newtown, presumably Samuel and family, in 1890.