Description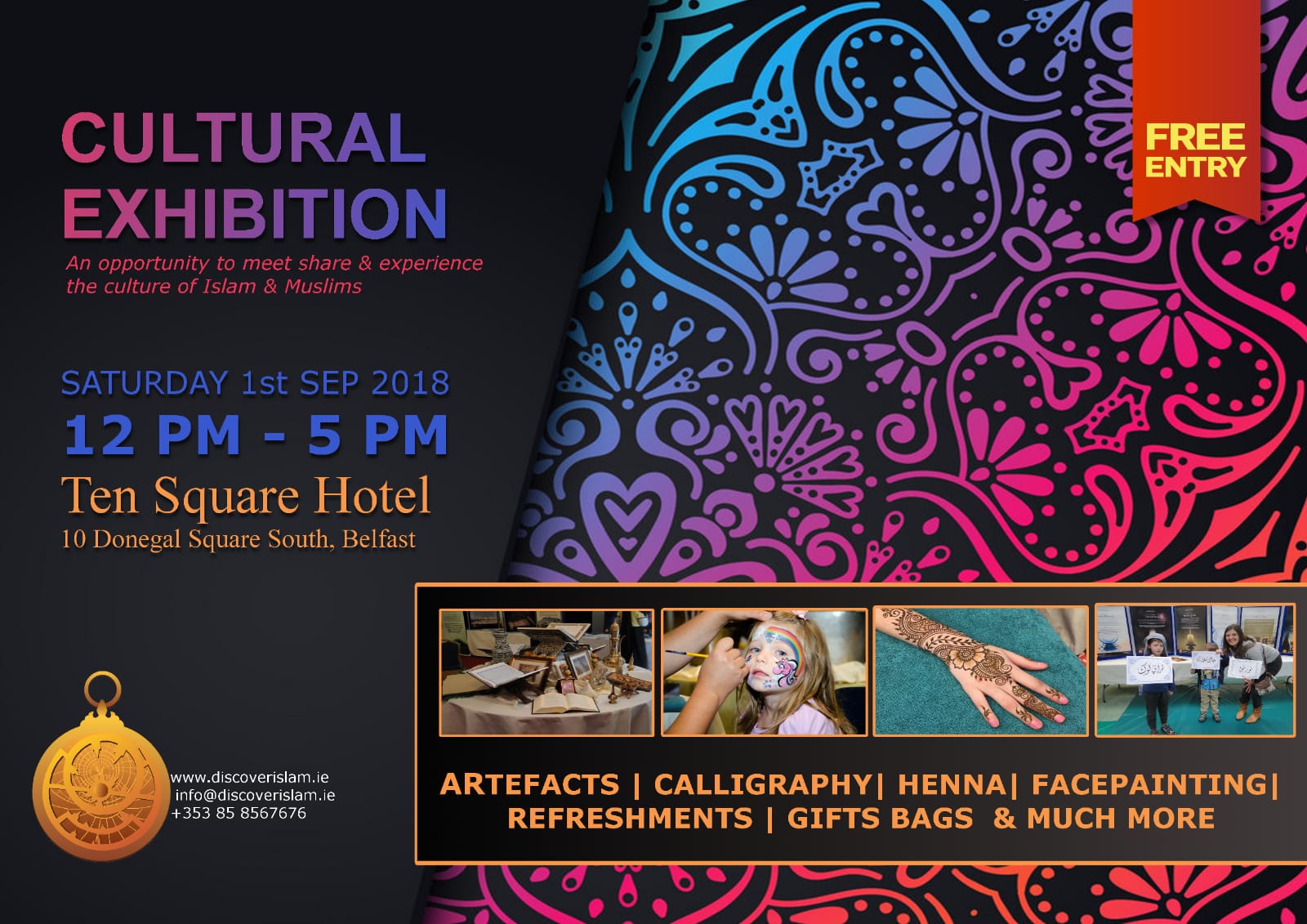 The objective of the Islamic Cultural Exhibition is to give the people of Belfast and Northern Ireland an opportunity to come and see what Islam and Muslims are about. This is also an opportunity for people to come and ask the questions that they may have regarding Islam and Muslims.
The Islamic Cultural Exhibition will be complete with information, history, artworks, artefacts and literature about Islam and Muslims. There will also be short discussion forums where members of the public will be able to discuss and ask questions about Islam and Muslims.
The exhibition will be completely free of charge with Complementary tea and coffee for all members of the public.