Description

Welcome to BEO at Radisson Blu Hotel, Galway
Self-Care to Wellness
BEO returns in the New Year to inspire, motivate and encourage self-care for the mind, body and soul.
On January 14th we bring BEO to the heart of Galway city, the Radisson Blu Hotel and Spa.
A day to recharge and refocus in a relaxed and welcoming atmosphere, this is the perfect opportunity to spend time with friends, indulge in brunch classics, enjoy an educational and entertaining afternoon to include a dynamic panel discussion, topical keynote speakers, pop-up shops, plenty of laughs and goodies galore.
The BEO Concept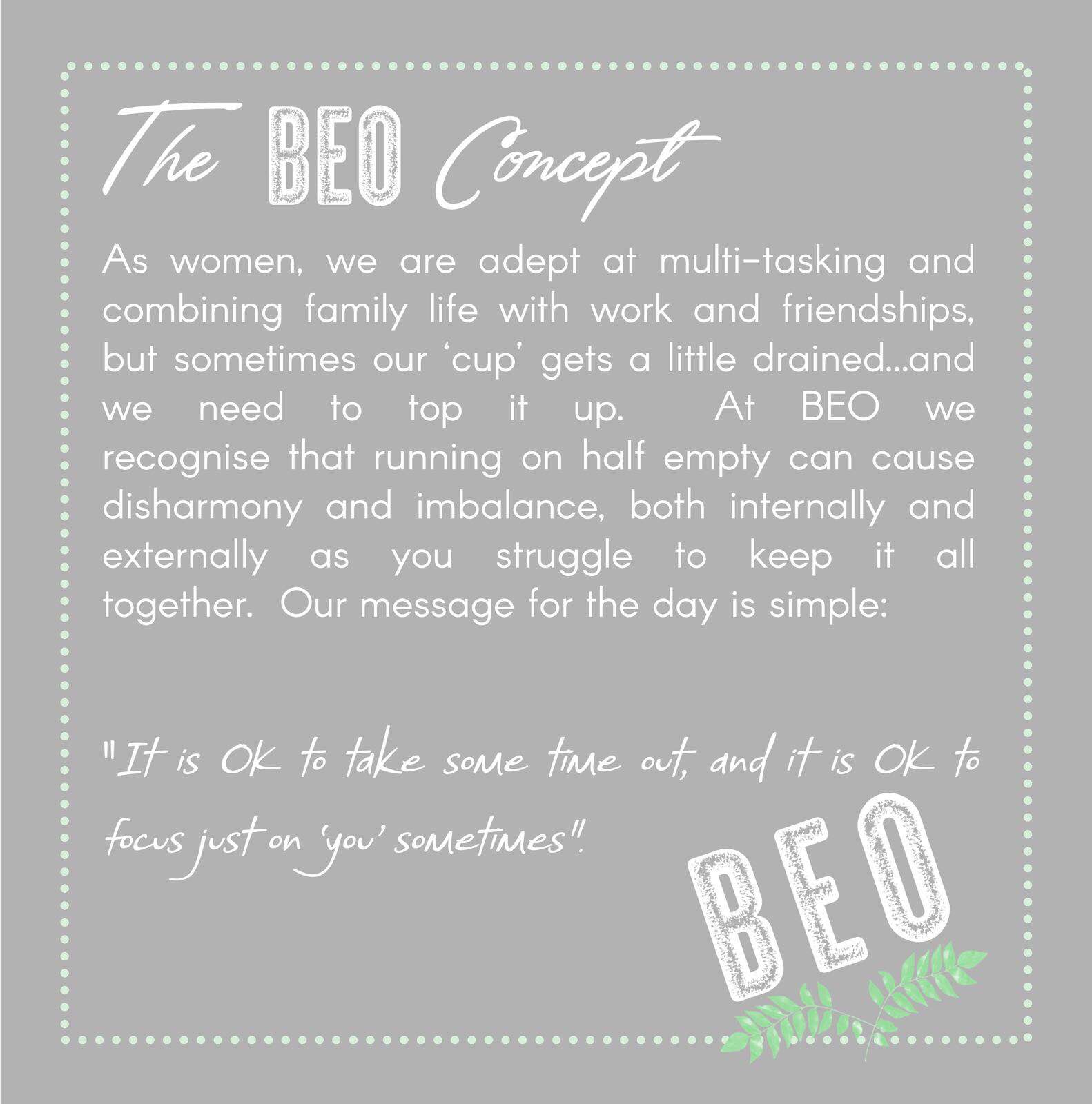 Meet the BEO Family
We are delighted to welcome the return of some familiar faces to BEO for 2018 and also some exciting new ones! Please meet our BEO Family. Details on speakers and elements that make up the day below.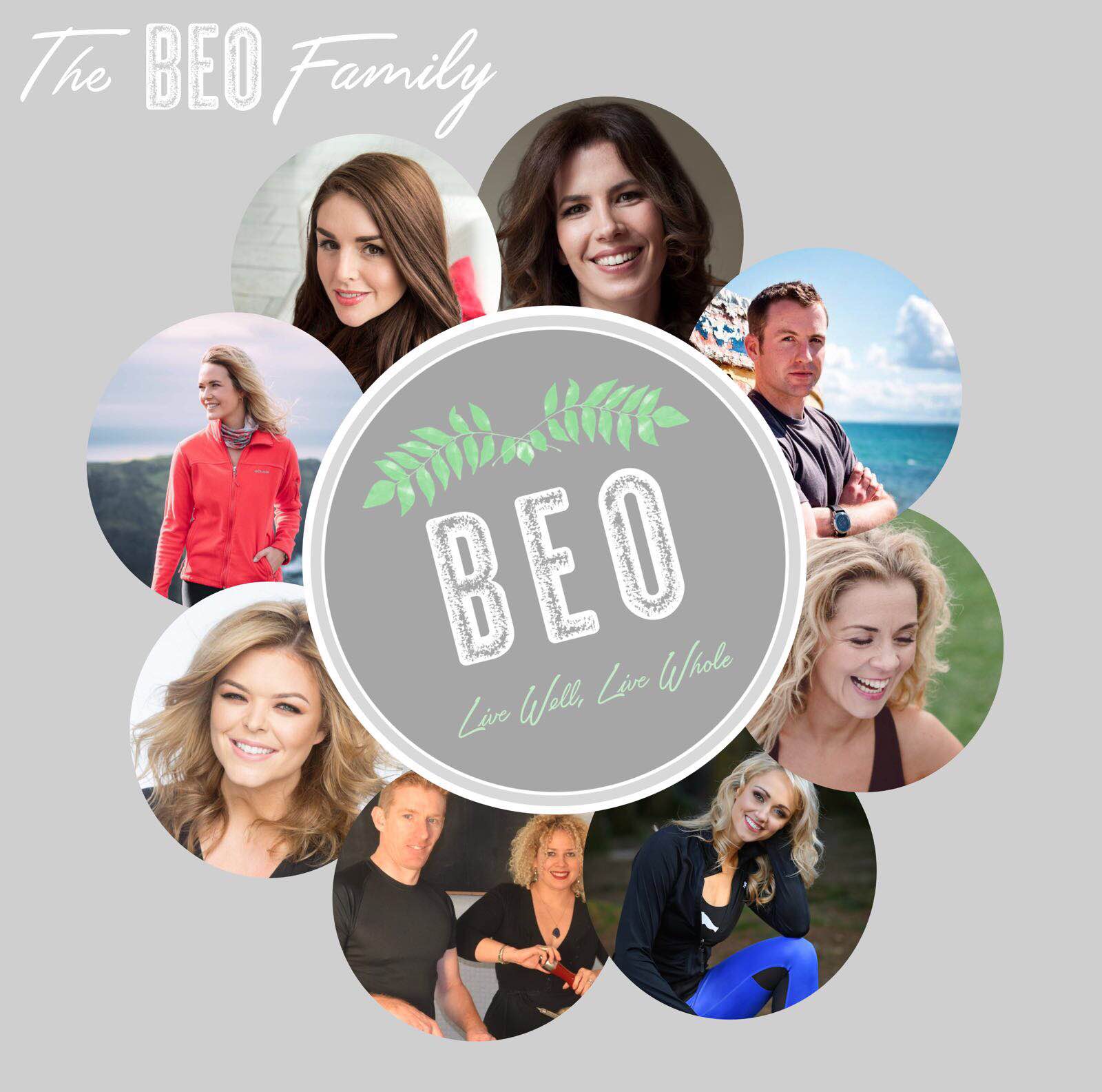 Master of Ceremonies at BEO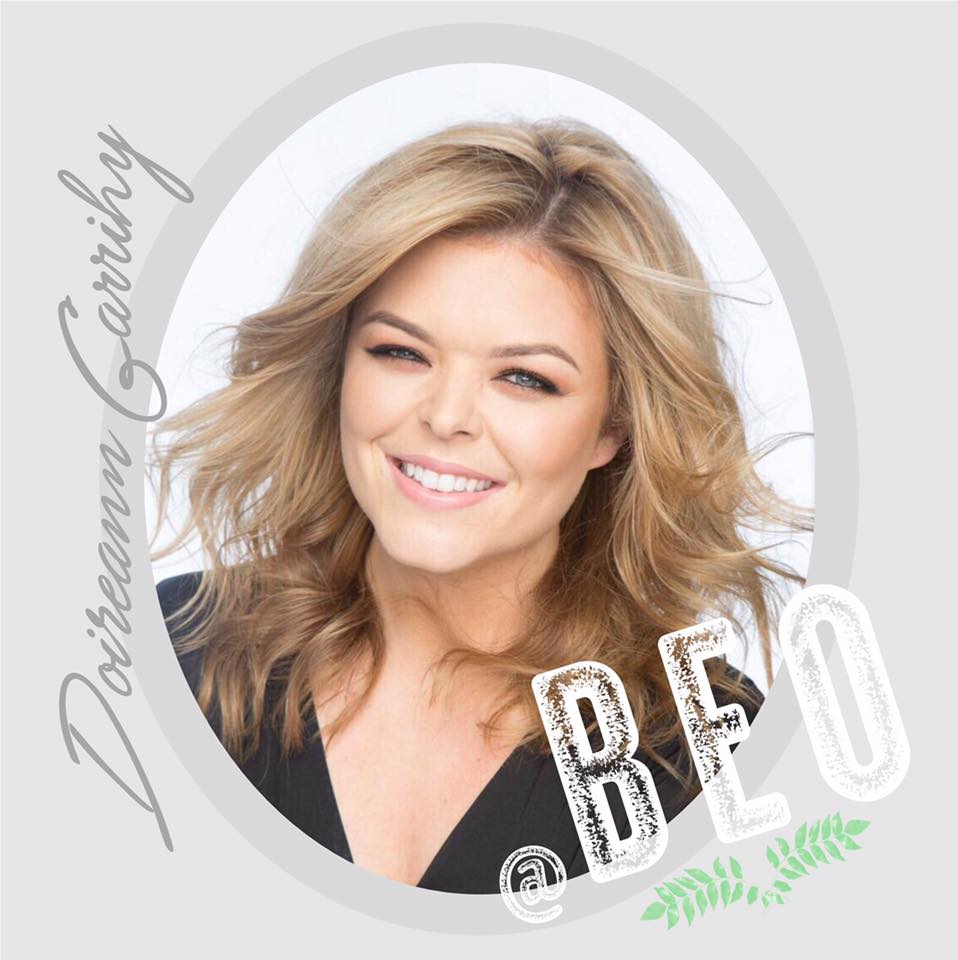 Our very own ray of sunshine, Ms. Doireann Garrihy returns to BEO in the New Year. Described by many as a breath of fresh air, this lady certainly proves that laughter is indeed the best medicine. Even on the greyest of days Doireann's daily anecdotes and ability to find comedy in the most trivial of matters is positively uplifting.
We all need to abide by her motto in life which is to, "be positive, stay happy, don't let the negativity or drama of the world get you down...and SMILE".
Doireann you are a tonic and a fundemental member of our BEO Family!
The BEO Elements
BEO Well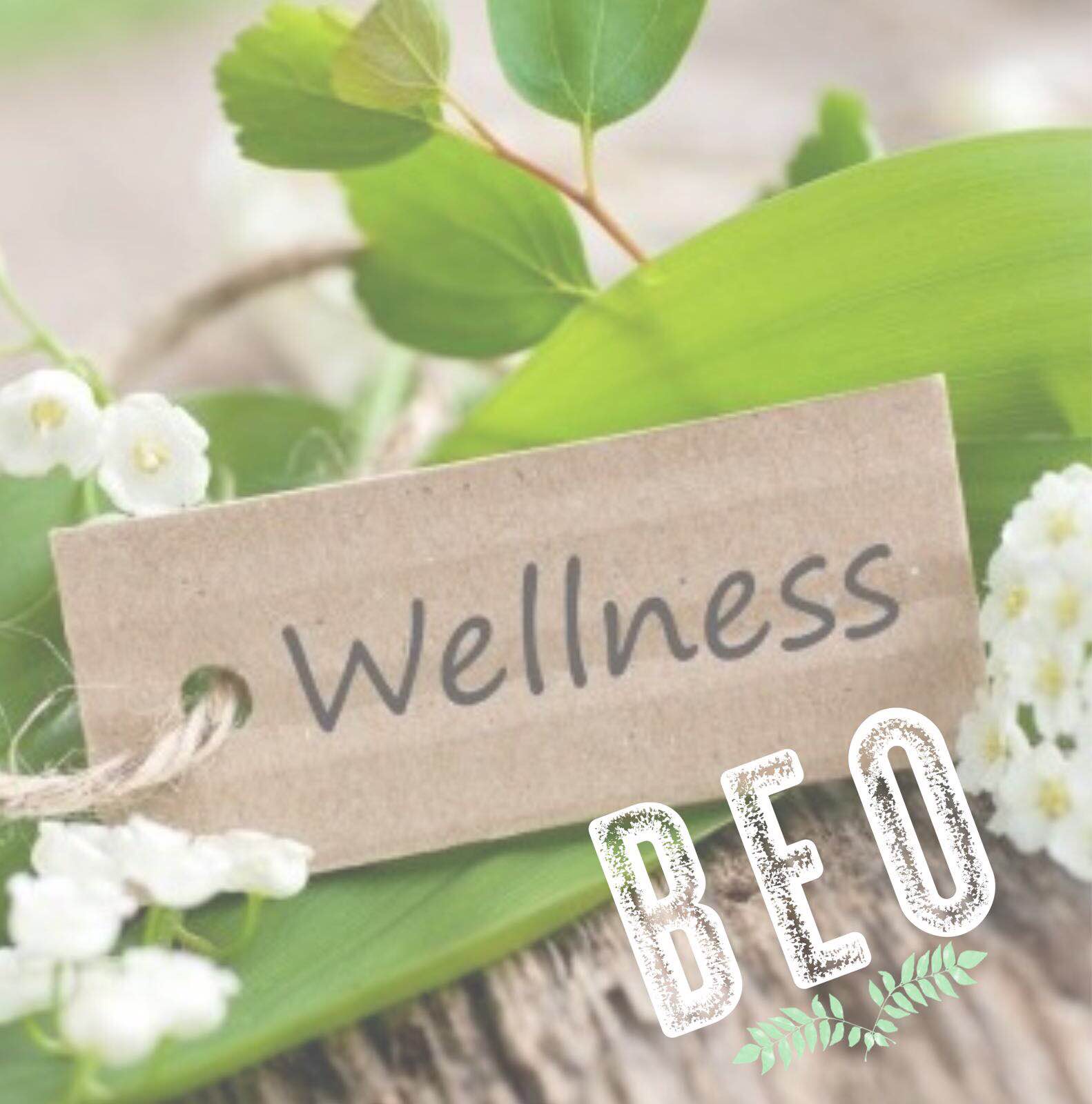 Wellness is an active process of becoming aware of and making choices towards a healthy and fulfilling life. Returning to BEO in the New Year to share her inspirational wellness journey with us is household name, Síle Seoige.
Self-Care Advocate, Cancer Survivor, Yoga Teacher and most recently a brand new mum to baby Cathal, Sile has undoubtedly overcome adversity through her resilience, strength of character, positivity and determination. There are a number of reasons why women will relate to the struggles and triumphs Sile has faced and overcome and we are confident that her story will resonate with many.
Sile will also lead us in a simple cleansing and grounding guided Meditation. We are so delighted to welcome her return in the New Year.

BEO Mind
BEO promotes taking care of your mind and the way that you speak to yourself. A new face to the BEO family to inspire us to maximise our fullest potential is life coach, Pat Divilly. He is passionate about helping people 'upgrade' their thinking to find more passion, purpose and fulfillment from all aspects of life, whether it be their physical or emotional fitness, their relationships, their career or their 'crazy ambitions and dream's'.
BEO Food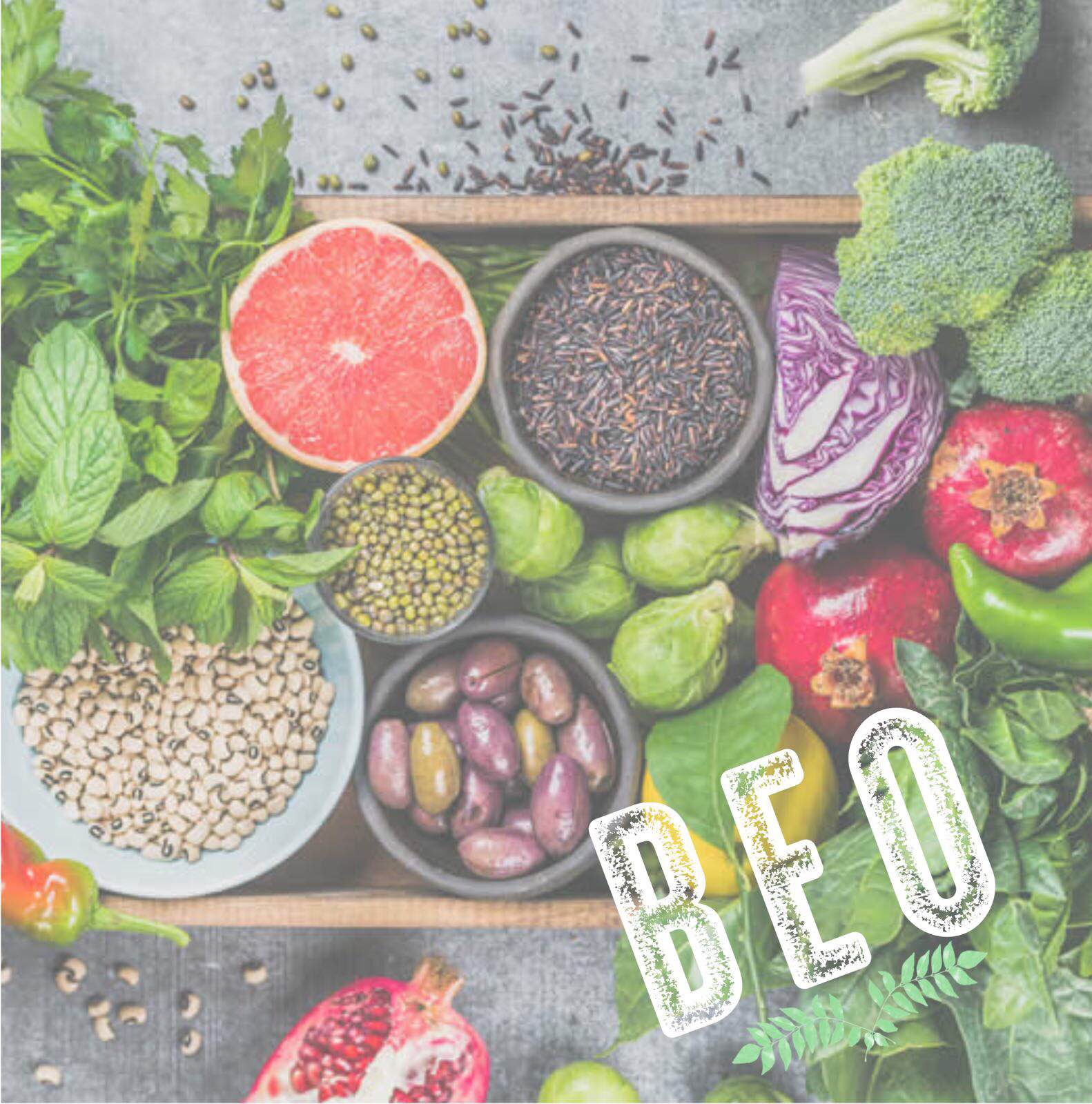 Everyday food choices affect your health, vitality, energy and overall happiness and outlook on life. Learn how to intentionally use food to your personal advantage with My Nutrition, a Nutritional & Health Consultancy which was set up by man and wife, Thomas Coleman and Jeeny Maltese. We welcome them to inspire, educate and encourage healthier food choices for the New Year.


BEO Style

Our closet is one expression of ourselves. As we embark on a fresh start for the New Year we must put away old favourites and decide to abandon others. BEO Stye is your opportunity to clarify who you are, and want to be. To educate us on how to achieve just that, meet AnneMarie O'Connor. An award-winning fashion writer, stylist, wardrobe wellness coach, and bestselling author, AnneMarie will transform your wardrobe and your mind into a Zen, clutter-free zone.
BEO Talk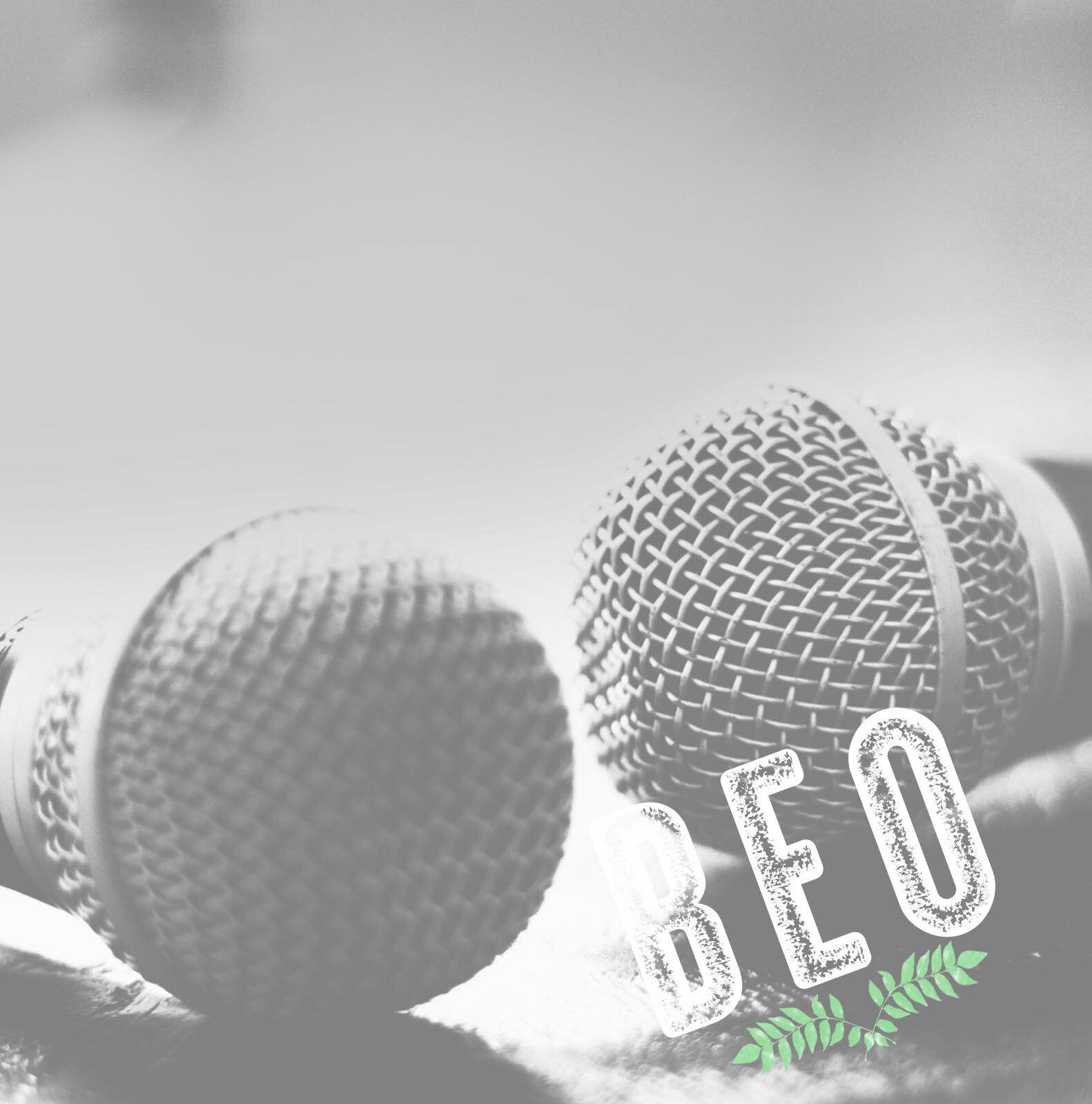 Aoibhín Garrihy returns to the stage to host BEO Talk which will see three inspirational ladies take to the couch to share their self-care message. Doireann Garrihy will discuss highs and lows from the digital world and offer mindful social media advice. Leanne Moore will educate us on the importance of physical fitness for wellness and for the overall happiness in your life. Wellness advocate Liz Costigan will inspire and motivate us to believes in embracing our imperfectiion and loving ourselves for who we are.

BEO believes that beautiful minds inspire others and is deighted to welcome these ladies to the stage.

BEO Brunch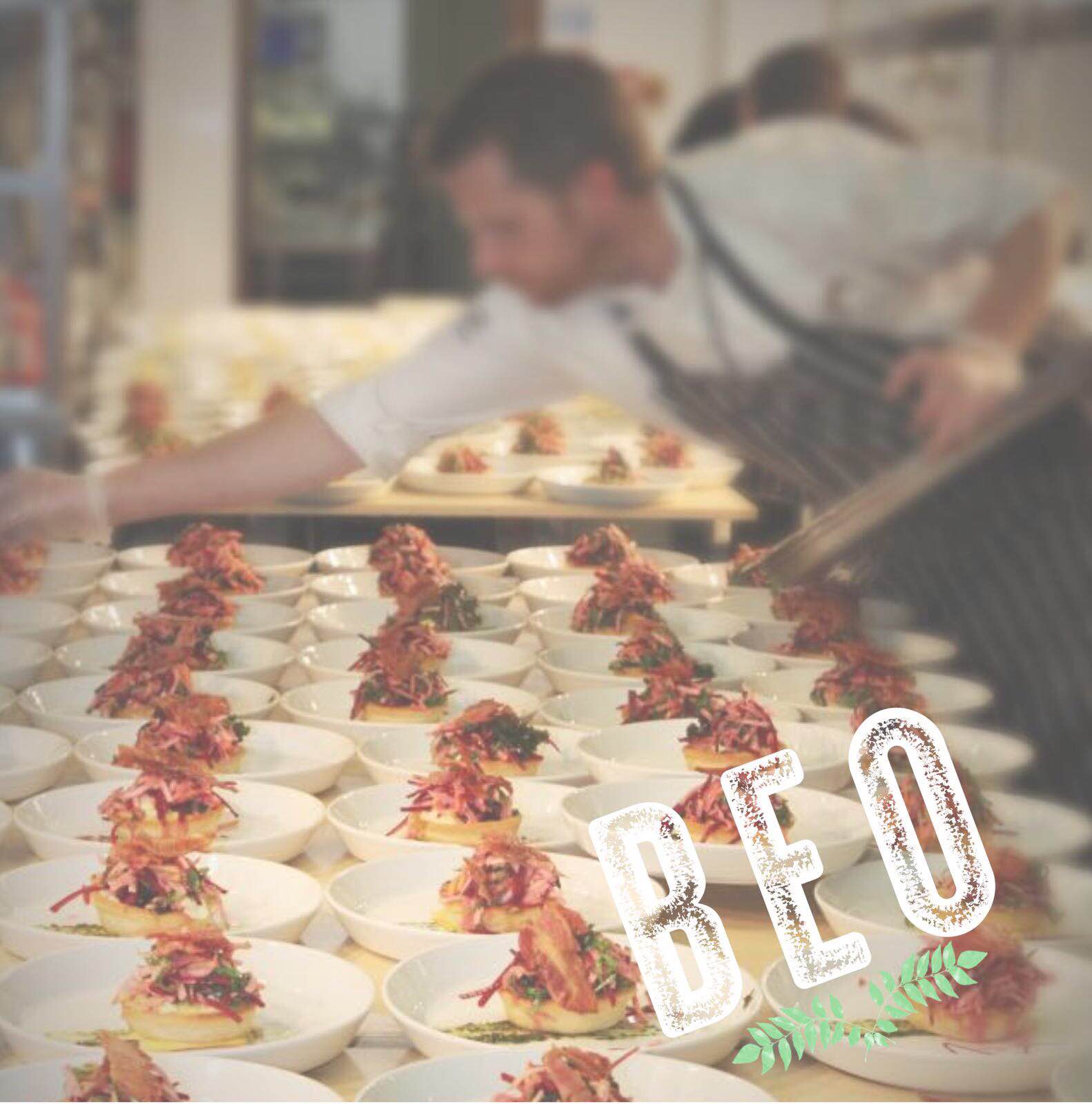 BEO is intent on spreading the message of living a healthy lifestyle, dispelling the common misconception that healthy food is boring. BEO aspires to only serve ingredients that are of very high quality, organic, free range and locally sourced where possible. Clean eating just got a whole lot tastier! Dishes can be adapted to suit gluten-free diets and the kitchen is happy to adapt and cater to suit your dietary needs.
The Goodies
Each attendee will be treated to a luxury goodie bag and there will be lots and lots of AMAZING prizes on the day.
BEO Charity Raffle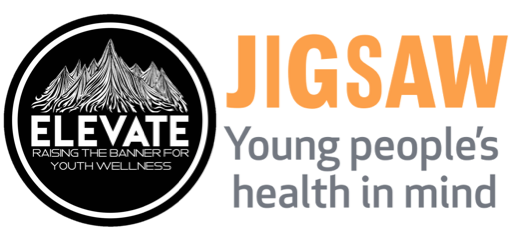 BEO is proudly supporting two Irish charities ELEVATE - Raising the Banner for Youth Wellness and Jigsaw - The National Centre for Youth Mental Health. Both charities provide vital supports to young people with their mental health by working closely with communities across Ireland. BEO will hold a charity raffle at each event and divide proceeds equally between both organisations.

Tickets & Seating
Tickets are priced at €79 and are available on Eventbrite. Doors open for registration at 11am. This is a ticketless event, all you need to register is the name you booked your ticket with. There is no reserved seating, just grab a table on arrival!
New Year. New Chances.
Same Dreams. Fresh Starts.
Please Note: Goodie bags, exhibitors and contributors may vary by location and may be subject to change.
For any queries please contact Aoibhin and Sharon at asyoulikeit.info@gmail.com