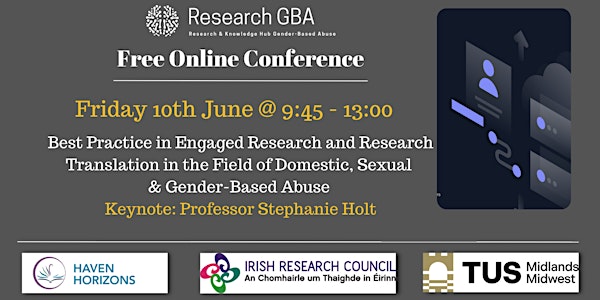 Best Practice - Engaged Research and Research Translation in DSGBA
This conference will showcase examples of impactful Irish research in the field of domestic, sexual and gender-based abuse.
About this event
Engaged Research and Research Translation in the field of Domestic, Sexual and Gender-Based Abuse (DSGBA).
The online conference will focus on ways in which engaged research and research translation in the field of Domestic, Sexual and Gender-Based Abuse (DSGBA) can bridge the gap between research, practice, and policy, highlighting the real-world benefits of evidence-based social and legal change. The conference will promote the adoption of new evidence to inform education and training programmes, policy development, legislation and practice.
When - Friday 10th June 2022 @ 9:45-13:00 Where - Online via Zoom
Who is it for?
This conference is aimed at anyone who is interested in Domestic, Sexual and Gender-Based Abuse research and practice including:
academics
practitioners
statutory agencies
community organisations
advocates / people affected by the issue
policy makers
legislators
Keynote address - Professor Stephanie Holt Stephanie Holt is an Associate Professor in the School of Social Work & Social Policy, Trinity College Dublin, where she is currently Head of School. Stephanie's research expertise and publication output is on domestic, sexual and gender-based violence, with a particular emphasis on understanding how children and young people experience living with domestic violence. She is a highly respected international researcher working to exacting ethical standards to engage children and young people in research, to ensure that their voice and experience is ascertained and represented in policy, practice and research outputs with the objective of informing best practice. She qualified as a social worker in 1991, spending nine years in professional practice before entering academia and research.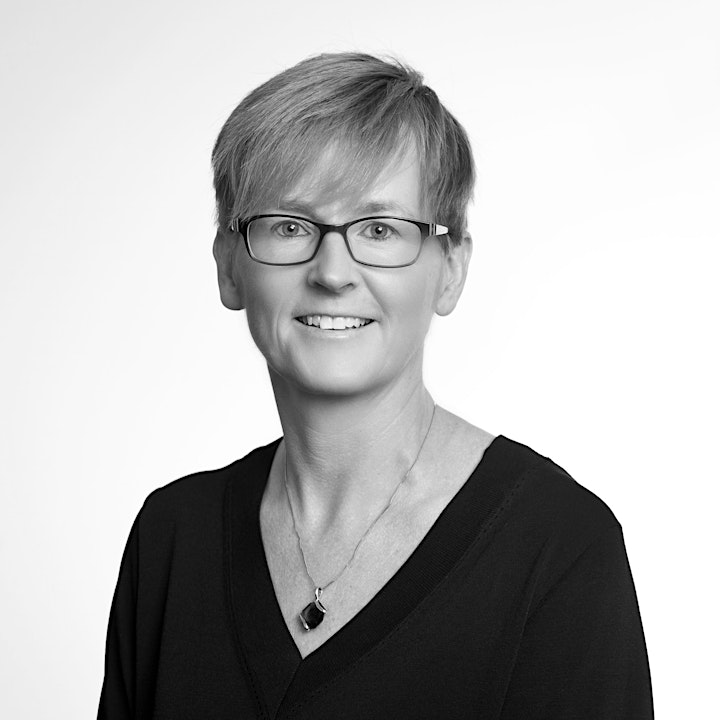 There will be parallel sessions where Irish research will be presented, followed by a panel discussion and Q&A.  Presenters to be confirmed.
How will I benefit? The conference will provide:
Information on new Irish DSGBA research
Information on the positive impact of effective research in the field
Networking opportunities
Background to the conference
This online conference is one of the actions of the partnership between Haven Horizons and EDGE Research Group at the TUS Social Sciences ConneXions Institute, funded by the Irish Research Council's New Foundations Programme.