Description
Working or volunteering in the community and charity sector can be challenging at times, and we often don't get a chance to look at ways to take care of ourselves in not just our roles, but also outside our community activity. This event will provide taster workshops on Financial wellness, Exercise & Fitness, Resilience, Digital Stress management, Mindfulness & Sleep, Nutrition & Wellness.
This is a morning to learn how to look after yourself better, because you should! Over the morning we will be looking at the following topics and identifying some very practical tips that you can start straight away.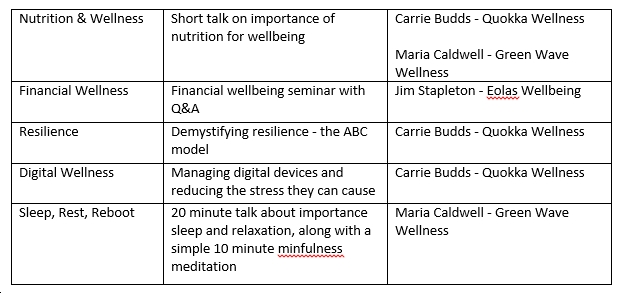 A light, healthy lunch will also be provided.