Event Information
Refund policy
Refunds up to 7 days before event
An exciting new pop up will be hitting Dublin city's heartland this December.
About this event
**Strictly over 18's only. You may be asked to produce identification on arrival**
COST €50 for table of 2 (tables of 4 available).
This includes 1 welcome cocktail and 1 more coffee cocktail throughout the evening. There will also be indulgent sweet treats on arrival for each guest and a specialised coffee cocktail menu to choose from!
Each guest will receive a Bewley's Signature Bewley's Irish Coffee to warm up with and then a Café Dessert Trio.
The cocktail menu will consist of:
Bewley's Irish Coffee
Powers Gold Label Irish Whiskey, Inca Single Origin Coffee, Demerara Sugar, Freshly Whipped Cream.
The original whiskey and recipe for the world's first Irish Coffee. We instinctively know when not to mess with perfection.
Irish Espresso Martini
Kalak Irish Vodka, Bewley's Coffee Liqueur, Inca Single Origin Coffee, Sugar
The London classic gets an Irish twist. Silky, smooth Kalak Irish Single Malt Vodka mixed with an in house Bewley's Coffee Liqueur.
OR
Belfast Coffee
Bán Poitín, Demerara Syrup, Cold Brew Inca Single Origin Coffee, Fresh Cream & Nutmeg.
The signature serve from Bar 1661, one of Dublin's most celebrated cocktail bars. A beautiful expression of cold brew coffee and Ireland's first national spirit.
This project came about from conversations between Oisin Davis of Great Irish Beverages & Wojciech Tysler from Bewley's, who was a finalist in the World Barista Championships 2021. Both were keen to explore how their two respective worlds could combine for mixing up some tasty drinks. After working together on research and development, they landed on running a pop-up Cocktail Club where beautiful coffees and premium Irish made spirits come together in the stunning James Joyce Room in Bewley's Café. Each of the three cocktails will be made with Bewley's new Inca Single Origin Coffee from Peru. It is a Fairtrade certified coffee that comes from the Pangoa Cooperative in the Satipo Province, and is rich in fruity and cacao nib flavours.
Oisin Davis from Great Irish Beverages notes, "The James Joyce Room in Bewley's, has always been one of my favourite spaces in the capital. It has an authenticity and old world beauty that you simply can't find anywhere else. And with a roaring open fire on either side of the room and the Grafton Street Christmas lights outside, I cannot wait to serve up some delicious Irish made, Bewley's coffee cocktails for Thursday night shoppers and Christmas revellers. A dream project in a legendary venue!"
About Bewley's
Bewley's is one of the leading independent coffee roasters in Ireland and the UK. The company has crafted tea and coffee for generations, with present-day operations across the globe in Ireland, the United Kingdom, and the United States. Bewley's has always and continues to be a leader in the provision of tea and coffee solutions to the foodservice and retail sectors. In Ireland Bewley's is the market leader in the supply of hot beverage solutions with over 4,000 hotels, restaurants and cafes serving Bewley's tea and coffee.
Bewley's is at the forefront of Irish coffee culture and was the first to import Fairtrade coffee into Ireland, the first to introduce Cup of Excellence coffees, the first to introduce latte art, the first to roast coffee in-store and the first Carbon Neutral coffee roastery in Ireland.
This is a strictly over 18's event and in accordance with current govt restrictions, capacity is reduced, and tickets are very limited.
Follow us at @BewleysIreland and @BewleysGraftonStreet to ensure you never miss a beat!
For any inquiries please email CocktailClub@Bewleys.com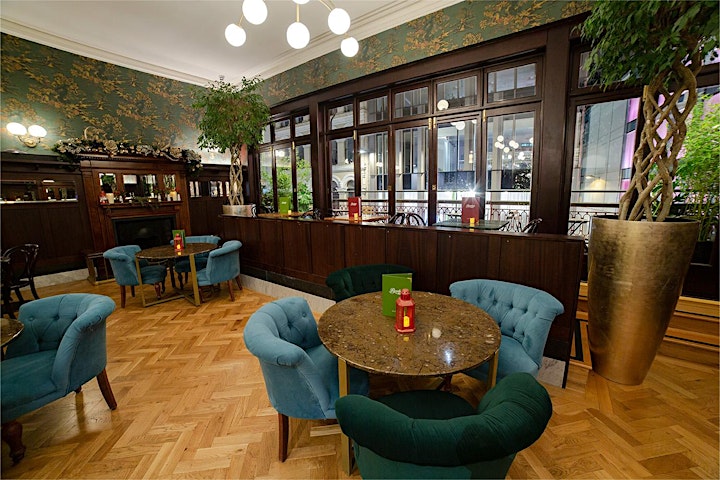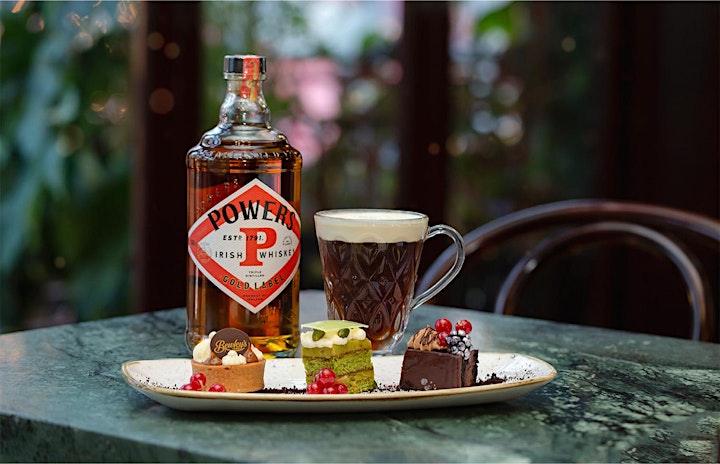 Location
Refund policy
Refunds up to 7 days before event