Description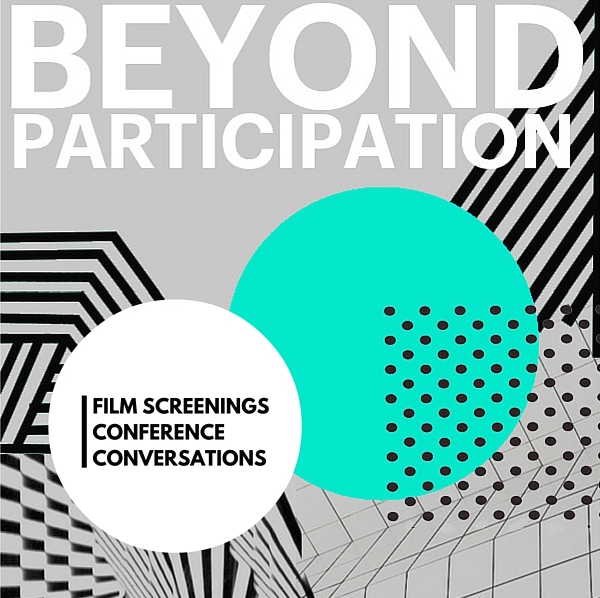 Beyond Participation Conversations
IAF HQ, 15 Bachelors Walk, Dublin 1
28 / 29 / 30 June
16.00 – 18.00
Following the Beyond Participation conference, the IAF is delivering 3 conversations on 28, 29 and 30 June in our new space 15 Bachelors Walk which will aim to expand the discussion about participatory design to explore how to practice? how to build? and how to fund? participatory architecture projects in Ireland. And they will also cover essential local issues around housing, public and educational space and philanthropy.
These smaller focused conversations only have 25 places each, so book now while tickets last!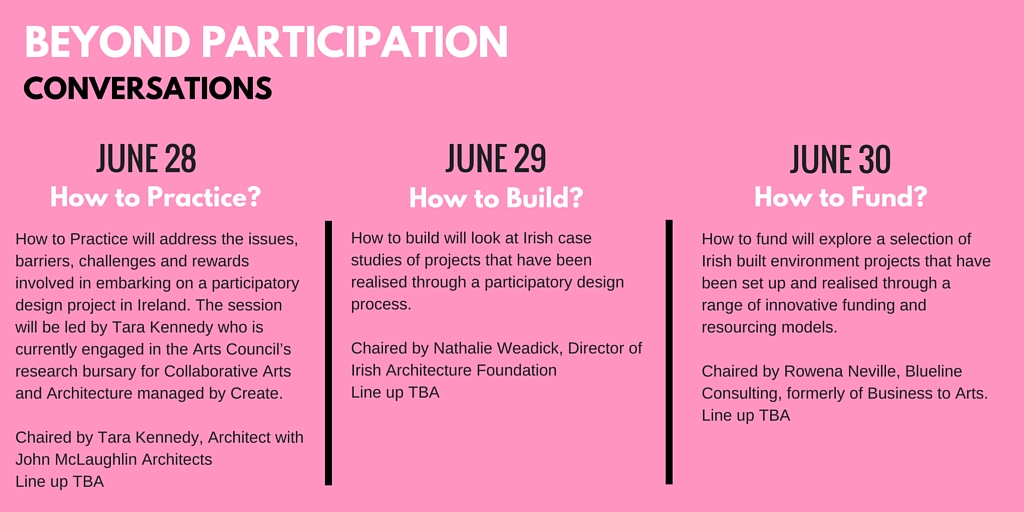 Beyond Participation is curated by Nathalie Weadick and Rebecca Blake from the IAF and Tara Kennedy. (Tara is supported by the Arts Council Artist in the Community Scheme Bursary Award 2015: Collaborative Arts and Architecture managed by Create, the national development agency for collaborative arts in Ireland).