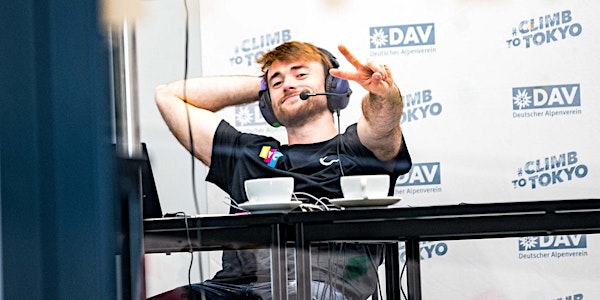 Beyond the Rocks: Community, Opportunity & Lessons from the Climbing World
Join Danaan Markey for his story as an Irish climber and the fantastic community he meets around the world through climbing...
About this event
Danaan Markey is 26 years old and a well known member of the Irish climbing community...his enthusiasm for the sport combined with his friendly outgoing personality have brought him around the world climbing and making many lasting friendships along the way.
Tonight Danaan will share his story of where climbing (and climbers) have taken him: from starting out at Hotrock Climbing Wall, smearing on "features only" in the Mournes aged 16 to at least 12 countries around the world, over the following 10 years, including Namibia, Finland and Spain to name a few...developing new bouldering areas in South Africa, coaching the German National Climbing Team, hanging out with many of the worlds top climbers and commentating at live world cup events...
Danaan's adventures have given him a unique insight into a community of climbers from around the world from which he has learned important life lessons and happened upon many surprizing opportunities. Danaan is a strong climber, having pushed his climbing into the Font 8's but tonight's talk will delve into much more interesting and important topics than grades...tune in to hear Danaan's story! Its going to be a good one!