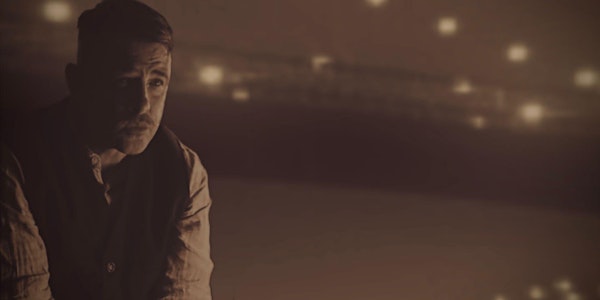 Billy McCarthy, Book'd @ Prim's
Doors will be 7:30 with show to kick off at 8:00! It's another BYOB event. Looking forward to seeing you :-)
When and where
Location
Prim's Bookshop: Bibliotherapy 43 Main Street P17 PW57 Kinsale Ireland
Refund Policy
Contact the organiser to request a refund.
About this event
Billy McCarthy is a musician, songwriter, artist and author. As the former frontman of New York bands Pela and more recently Augustines, Billy's lyrics and vocals have won him acclaim as a master of live performances, selling out venues across the United States, Europe and beyond. His lyrics explore the backstreets of the human condition, delivered with an unapologetic truth that both excites and resonates as familiar.
The artist's first band Pela were renowned for punching above their weight and critics celebrated the ambitious lyrical subject matter and high-octane performances which became the band's signature. Following the split of Pela in 2009, McCarthy went on to form Augustines together with former bandmate Eric Sanderson and drummer Rob Allen. Together, the trio set about delivering on a manifesto of high quality, soul-moving music, driven home with lyrical grit and grace. Forever buoyed by the band's loyal fanbase, Augustines confronted traditional label systems, their music often spilling out of venues and onto the streets, pubs and public realms of the cities where they performed, earning them accolades across the indie music landscape. The band's debut album Rise Ye Sunken Ships, written by McCarthy, was met with glowing reviews and iTunes named it "Best Alternative Album" of 2011.
Following the amicable disbandment of Augustines in 2017, McCarthy released his solo record Shelter, introducing a stronger folk influence to his work. The album was a self-described 'ode to lyricists' and to accompany the album, McCarthy released his debut book Unsheltered, to capture the stories which provide a moving account of the inspirations behind the songs on the album. Following sold-out success of solo tours across Europe, McCarthy released a second solo album Wild Eyes, and is currently working on new music projects and continuing to perform internationally.
McCarthy's incredible life story and path to high acclaim caught the attention of Michael Baum and Todd Howe (Arcade Films). In 2019, a documentary movie was released entitled Rise: The Story of Augustines, which depicts the extraordinary story of the initiation of the band, delving into McCarthy's own life and beginnings in his home town in California. The movie was praised for affording viewers an unflinching look into the behind-the-scenes reality of struggle, perseverance and endurance that was typical of the independent music scene in the early Spotify years.
Check out the trailer to this excellent documentary below. Watch it all and you will get a very good sense of what Billy McCarthy is all about.