Binn Shléibhe / Lough Coolin Hike
Fundraising hill walk near Clonbur Co Galway, explore a local forest, glacial lake, deserted village, ascend to a summit with stunning views
About this event
This is a fabulous walk – for those who already know it ... or if it's your first time!
Starting off with the forest trail, we then circle up to Lough Chualainn, on to the beautiful deserted village of Coolin and climb to the summit of Binn Shléibhe/Mount Gable (with an option for a lower route for those who prefer).
Here we experience panoramic views over Loughs Mask, Carra and Corrib, the Maumturk Mountains and Twelve Bens, Galway Bay, Aran Islands, Maumtrasna and north to the hills of Mayo.
Experienced guides will lead the walk, and there will be lots of local knowledge among the walkers too.
The geological story of Joyce Country & Western Lakes region covers an amazing 700 million years including the opening and closing of the ancient Iapetus Ocean when the two parts of what became the Ireland of today were in super-continents in the Southern Hemisphere. This fascinating physical heritage connects Ireland with Scotland, Norway and Greenland and North America. And so this hike is a great opportunity to explore and discover the wonderful natural and remote beauty and history of this part of the region.
Registration, organisation and hike details
Online registration in advance is essential, as numbers are limited.
On the morning of the hike Saturday 30 October participants meet at Petersburg Outdoor Education Centre, Clonbur F12 X589, from 9am for sign in.
We leave for the hike by 9.30am latest and proceed to the starting point (bus provided).
The hike proper will start at Ballyweeaun Forest trail, proceed around Lough Coolin and on to the secluded deserted village of Coolin. Next we proceed to the summit of Binn Shléibhe 416m and the beautiful panoramic views described above (or the lower route option for those who prefer). We then make our way down the mountain and back to the starting point.
Length - 10km approx.
Highest point - 416m
Difficulty – Moderate
Time – 4 to 5hrs approx.
Cost - €30 (Registration on Eventbrite)
Local experienced guides will also participate in the walk.
Hiking boots, rain gear, hi vis vest, packed lunch and water are essential.
Refreshments served after walk at Petersburg Outdoor Education Centre.
About Joyce Country & Western Lakes GeoEnterprise
Joyce Country & Western Lakes GeoEnterprise is a multi-community voluntary group set up several years ago to support the establishment of a UNESCO Global Geopark in the Joyce Country and Western Lakes region as it has geology of international importance.
To date JCWL GeoEnterprise has brought much recognition to the region, with possibilities for growth in small hospitality and activity services and a boost to local income and the Gaeltacht culture and Irish language. The process to achieve UNESCO Global Geopark status is well under way.
Further information is available on the JCWL Geopark Project website www.geoparkproject.ie JCWL GeoEnterprise represents local communities in that project through voluntary effort. Your support for this worthy cause is much appreciated as JCWL GeoEnterprise relies on own fundraising activities to exist.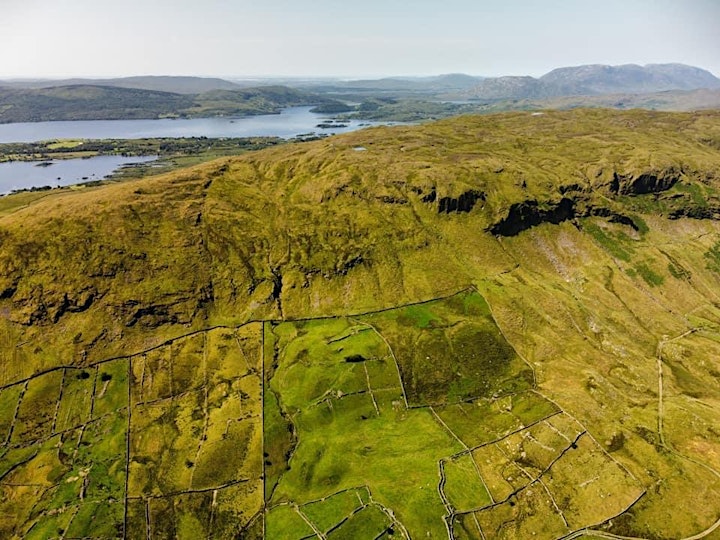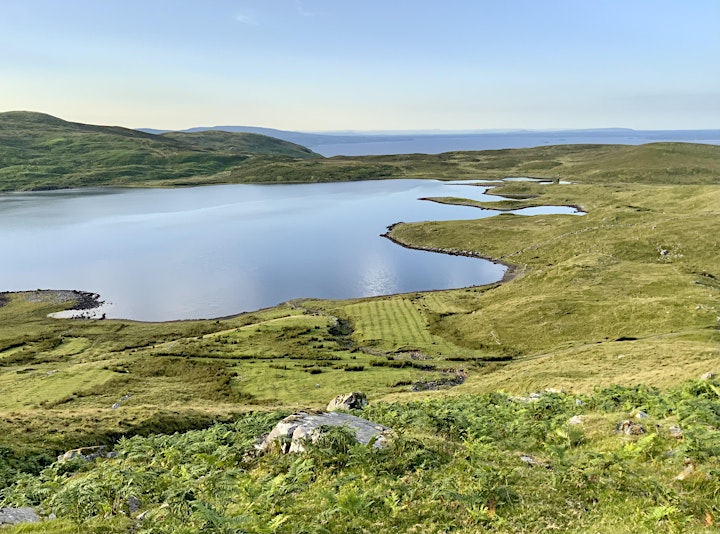 Date and time
Refund policy
Organiser of Binn Shléibhe / Lough Coolin Hike