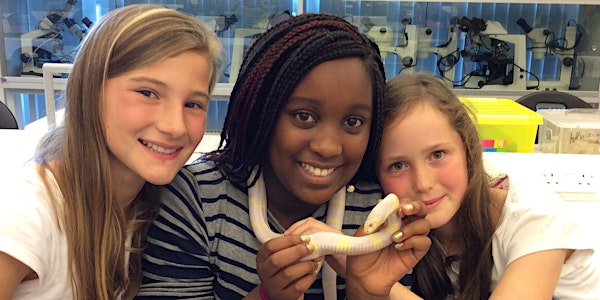 Bio-EXPLORERS Science Holiday Camp 17th - 21st July 2017
Location
National University of Ireland, Galway
Martin Ryan Building Annex
Galway
Ireland
Description
Bio-EXPLORERS Science holiday camp:
Hosted by NUI Galway's School of Natural Sciences
5 full days of amazing Science (9.30am – 4.30pm)
Suitable for children aged 8 to 13
Camp fee: €160 per child, €145 for additional siblings
Enter the fascinating world of biology with Bio-EXPLORERS. Cell EXPLORERS, Eco-EXPLORERS & Kitchen Chemistry have teamed up to bring you 5 full days of fun-packed, fascinating Science activities which will amaze your kids (and you too!).
In this fun and interactive Camp your child will work as a real scientist by performing and analysing experiments. The activities are designed to engage children in a hands-on way and stimulate their interest in exploring science-related themes. For more details of activities visit www.cellexplorers.com.
Both excitement and fun are guaranteed!
To register for the Bio-EXPLORERS Science Camp:
Book the required spaces on Eventbrite

Download the registration form here.

Complete the registration form and send it with payment to Bio-EXPLORERS, Dr. Martina Wernecke, Biochemistry, School of Natural Sciences, NUI Galway.
Bookings are not confirmed until the completed registration form with payment is received within one week of booking. Unconfirmed bookings may be re-released.
For queries, please email cellexplorers@nuigalway.ie
Click here for map to camp location.