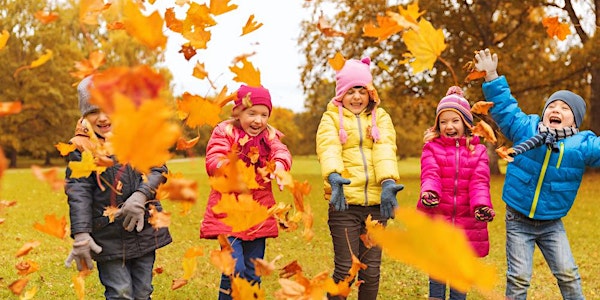 Multiple dates
Birthday Party @ Festina Lente
Children's fun outdoors birthday parties!
Date and time
Fri, 22 Apr 2022 15:00 - Sat, 23 Sep 2023 13:00 IST
Location
Festina Lente Old Connaught Avenue A98 F702 Bré Ireland
About this event
Come and join us in the gardens for fun, nature based birthday parties in the safe surrounds of Festina Lente Gardens... Plenty of fun activities to choose from...
Outdoor birthday parties!
At Festina Lente, we are currently offering Outdoor Birthday Parties, with a Nature Theme!
The children can enjoy the outdoor space, exploring, having fun and can take part in a workshop of your choice. We do not provide the food but you are welcome to bring along food, and to decorate the chalet to your taste! We offer Nature based workshops for children . The party is 2 hours timeslot, with full use of our wooden chalet ( for the food)The first hour is the activity which is ran by staff, and the second hour is supervised by parents only- and the the food can be brought in. We have heating up facilities but not cooking facilities! We recommend having a local pizza business deliver, as it takes the stress out of it for the parents!
"PARTY WITH NATURE":
Group activities are all about nature, using material found in nature, and outdoors in nature
Flower Power Pots: Decorate a flower pot with funky materials – crafty, blingy, paint, graffiti, or with poetry! Finally, you can explore the garden's treasure chest for flower bulbs and seeds to sow in your pots, along with your dreams!
Fantastic Bugs and Wonderful Worms: Want to help our planet spin with bug-packed, plant phizzy and worm wiggly friends? Get ready for a wild adventure: worm searches and bug identification. A hands-on session: Your challenge will be to make amazing homes and mini-gardens for your new wild creature friends to live in – and there will be fascinating natural building materials for you to experiment with.
The Secret Garden – Discover nature on a nature spotting expedition– you will start your journey with a lucky nature dip of clues, armed with bug and plant identification kits, to find your way around the garden to solve a Nature mystery. You will have 60 minutes to search for hidden natural objects dotted around the garden. At the end of the hunt, there will be a reward for whoever finds the strangest garden treasures!
Wild Sketch Trails – Create art as you walk: journal, sketch, paint!
A great way to discover what is going on in the seasons – and stir naturally, the amazing artist in you! Make portraits, postcards, sculptures, paintings, poems…get inspired as you walk on guided tours of the gardens nooks and crannies! A final exhibition will be arranged to celebrate your masterpiece creations with Nature!
Animal and plant yoga – let you inner party or plant animal out in the gardens! If you want some mindful moments with Nature – just roll out a party with the plants and bugs on a mat, stretch in the fresh air with our guided wild yoga sequence! Enter a magic carpet ride –get into the groove with the rhythm and twists of Nature!
Seed Bombs: Make a dazzling nature blast – collect your favourite flower seeds, create colourful bombs to shower new colours into nature. You will be able to experiment in our secret seed bomb lab using an Irish rainforest of flower species, rainbows of petals, fizzy seed powders– but watch out for the rain, as they might explode!
The availability of workshops changes regularly depending on your choice due to the nature of availability of items we use, however if you have a particular workshop you have seen and would like us to design for you, please just ask. All workshops are suitable for everyone aged 4+ and they are great fun!
About the organiser
Festina Lente is a not-for-profit organisation provides a unique range of equestrian and horticultural activities, training, recreational events and employment services options with a strong emphasis on social inclusion, choice and personal development.
We have a variety of public services and facilities for everyone to enjoy on our campus in Bray – an Equestrian Centre offering lessons, camps and equine assisted programmes, a beautifully restored Victorian Walled Garden where we host lots of fun seasonal family and events, children's workshops and birthday parties and gardening workshops,  a Garden Centre, an open air snack bar and shop so why not pop along for a visit.  Keep an eye on our Events Calendar for upcoming events!
We are also an education centre offering QQI accredited educational training courses:
We also offer other Equine Assisted programmes:
All activities encourage individual choice, personal development, achievement and progression and we are a registered Irish Charity.
Saol Anois is also a day service run by Festina Lente in our campus.  The Saol Anois Day Service is funded by Health Service Executive and it was set up in 2005 to meet the support needs of adults with intellectual disabilities and/or dual diagnosis.  It is a supportive and therapeutic service designed to meet the needs of people through individual plans. Service users have the opportunity to access a range of integrated developmental and leisure opportunities.
Our campus is situated in the grounds of what was once Old Connaught House, formerly the residence of the Plunket family. Read more on the History of Old Connaught House & Gardens and Festina Lente Foundation.  Festina Lente (Latin) means Hasten Slowly and is the Plunket family motto. We adopted this as the name of our organisation in 1995 because it conveys our culture perfectly.  Festina Lente was founded in 1988 by Mary Rachel Brophy; her aim was through social and economic inclusion, to support those most at risk.  The result of all of the Festina Lente's hard work is the wonderful garden and state of the art Equestrian Centre which are available to the public to enjoy whenever they want.