Description
Be inspired and meet others who are just like you! SMEs and Entrepreneurs who are having the same business issues and understand your drive and passion for what you do. Hear from our speakers how they overcame certain issues and became successful.
Prize sponsors:
Fuschia Make up
Our speakers: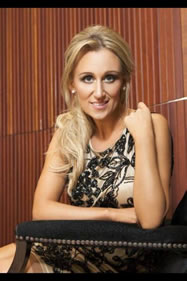 Keynote speaker
Marissa Carter
Marissa Carter, IMAGE Magazine Irish Startup of the Year 2013 award winner and creator of the multi-award winning Irish fake tanning range, Cocoa Brown Tan that sells 3 bottles of tan every single minute. After just 18 months since its launch, Cocoa Brown is now sold in all the major retail groups such as Primark/Penneys, Superdrug, Tesco and Boots.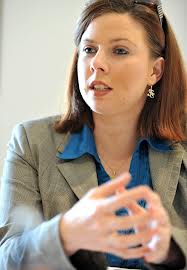 Susan Hayes
Susan Hayes - The Positive Economist is a trainer in Finance, Economics and Entrepreneurship. Author of the 'Savvy Women's guide to Financial Freedom'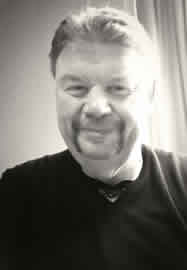 Ken Armstrong
Ken Armstrong will share his remarkable journey from fat to fit and how he has used that experience to encourage organisational change. Ken Armstrong is an Essex exile living in Killorglin Co. Kerry. He is a motivation and change specialist, Trainer and Business Analyst with FEXCO in Killorglin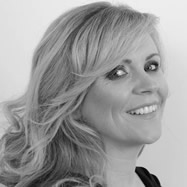 Samantha Kelly
Samantha Kelly AKA Tweeting Goddess will give us her top tips for using Twitter to market your business.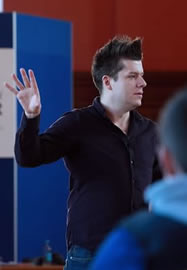 Wayne Denner
Wayne Denner set up Ireland's first Social Network platform in the early noughties before Facebook, Twitter, Myspace - yes Bebo. He is a renowned Speaker, Educator, Author and Entrepreneur.
Wayne has quickly established an international profile as an Online Reputation expert and offers inspirational and motivational talks, speaking to thousands each year on aspects of Online Reputation both personal and brand. He is releasing his next book 'The Students Guide to an Epic Online Reputation Wayne is an experienced Host, Keynote Speaker and Compeer, regularly contributes to Government, voluntary and charitable bodies and is a recognised on-air expert for media outlets such as BBC & UTV.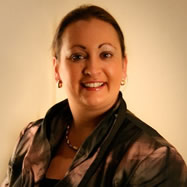 Elaine Carroll
Elaine Carroll is director of Mespil Solutions, the business strategy specialists providing business development, interactive marketing & management training solutions solutions to businesses in Ireland & abroad. She co-founded Mespil Solutions in 2013 when she saw a gap in the market for a service provider that not only delivered on strategic advice to grow your business both nationally and internationally but that also implemented that advice.
Topic: 6 Strategies to Grow Your Business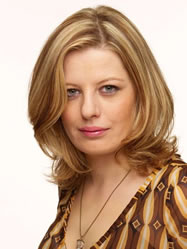 Mags Durand O'Connor
Mags runs Dungarvan Enterprise Centre, a private company limited by
guarantee that exists to support entrepreneurship and to encourage
enterprise.
In addition to this, Mags is personally driven to create awareness
around suicide prevention and to reduce the number of people taking
their own lives in Ireland, which is currently 10 per week. She runs an
annual cycle for World Suicide Prevention week which is on the world
programme of events and has been featured on RTE1, Today FM, 2FM and
local media.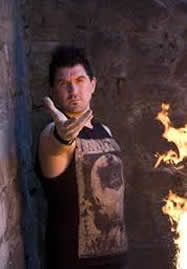 SPECIAL GUEST
Steve Spade - Ireland's answer to Houdini!

Opportunity to Network and visit the exhibitors at the conference
Schedule 09:00 Registration 10:00 Intro from Chris Mack our MC 10:15 Susan Hayes 10:45 Ken Armstrong 11:15 Break and Exhibitors 11:30 Tweeting Goddess 11:50 Claude Saulnier 12:00 Steve Spade - Special Guest 12:15
Vodafone Smart Startup Network
- FREE Mentoring booths! 13:00 LUNCH (Included in Ticket price) 14:00 Wayne Denner 14:30 Elaine Carroll - 'Just Do it' 15:00 Break and Exhibitors 15:30 Mags Durand O'Connor 15:50 Marissa Carter 16:20
PANEL - Your chance to ask questions to all of our speakers.
17:00
Finish
There will be spot prizes throughout the day too!
If you wish to sponsor our event please email Tweetinggoddess@gmail.com
There are special rates for overnight stay at the Brehon, Killarney.
€119 double/ twin & €99 per single Bed & Breakfast.
Try Sage Ireland's online accounts and payroll service for free or get 50% off if you buy it before 30th September at http://www.sageone.ie/products/