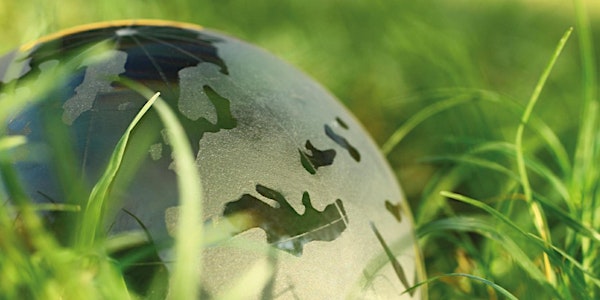 Blockchain in Energy Evening
When and where
Location
International Energy Research Centre Tyndall National Institute Lee Maltings Complex T12R5CP Dyke Parade, Cork Ccity Ireland
Description
Blockchain in Energy Evening
Have you heard about the Brooklyn Microgrid project – the world's first and most talked peer-to-peer energy trading initiative? Join us in this Blockchain in Energy Evening to hear their story and learn how this project has made international headlines since its launch.
International Energy Research Centre (IERC) runs a BE (Blockchain in Energy) Evening Series with an aim to provide a platform where national and international experts can share ideas and success stories on blockchain applications to the energy sector. It was launched in November 2018 with a 2-year schedule for this free-to-attend series and it encourages open participation to anybody. Our first event was focused on IERC's "EnerPort Project – the first blockchain based Peer-to-Peer Energy Trading Project in Ireland" which was well attended by participants from government, academia, utilities, start-ups, and SMEs.
Here is our next event in the series which is scheduled for 28th March, 16:30 to 19:00 pm.
We will have three great international speakers this evening talking about opportunities, challenges and success stories in this space. There will also be an interactive panel discussion and networking opportunities.
Join us at 4:30 for Tea/Coffee and we will start at 5 pm
Speakers Bio:
Molly Webb
Founder and CEO, Energy Unlocked
Advisor, LO3 Energy's Exergy project


Molly has 17 years of experience in technology startups, environment, energy and innovation policy. She is currently working on a number of projects to advance technology and policy for transactive energy, including co-founding the FLEX Network, a digital token to pay devices to consume clean power, and advising LO3 Energy's Exergy project, a blockchain platform and token for accelerating access to grid edge energy data.
She founded Energy Unlocked, in 2015 at COP21 to accelerate the pace of global energy system transitions to meet ambitious climate change targets, an organization that runs initiatives to support innovators in shaping energy market design. The organization comes out of her work developing a green innovation strategy for Skype-founder Niklas Zennstrom's foundation.
In her role as Head of Smart Technologies at The Climate Group, since 2007, Molly was responsible for developing and coordinating The Climate Group's activities across the Information and Communications Technologies sector, which aimed to showcase solutions and develop the market for ICT-enabled climate change solutions, working with companies like Cisco, Google, BT, Intel and Arup on smart cities, smart grid and smart buildings.
She has authored/co-authored number of reports including SMART 2020: Enabling the low carbon economy in the information age (2008), Information Marketplaces: The New Economics of Cities (2011) and Faster, Smarter, Greener: The state of city innovation on climate change and other urban challenges (2013). Prior to joining The Climate Group, in her role at Demos, a London based think tank, she focused on innovation and environmental policy, and co-authored The Disrupters: Lessons for low-carbon innovation from the new wave of environmental pioneers (2007).
She has an MSc in Environmental Policy at the London School of Economics.
Killian O'Connor
Co-founder & COO @ Solo Energy
Talk: Ireland's first residential peer-to-peer energy trade
Killian co-founded Solo Energy in 2015, inspired by the rapidly changing energy ecosystem. A technical and commercial specialist with over 10 years' experience in the sector, Killian is passionate about making renewable energy accessible to everyone. Solo Energy's business model seeks to unlock the vast potential of renewables through wide-scale deployment of in-home battery storage and electric vehicles as 'Virtual Power Plants' (VPP). With a sharp focus on the digitisation of energy, Killian and the Solo team are using Blockchain and IoT accelerate the rate of change in the energy sector.
In September 2018, Solo Energy executed their first blockchain-based peer-to-peer energy trade between neighbouring homes in a sustainable housing development in Orkney, Scotland.
Solo Energy is currently involved in a collaborative research project with the IERC, called StoreNet. The StoreNet project is a 'first-of-its-kind' residential VPP development in Ireland and comprises battery and solar PV installations at 20 homes on the Dingle Peninsula in Kerry. Solo Energy will be undertaking several research activities, including the execution of P2P energy trades amongst residents in the StoreNet VPP.
Killian is currently Vice Chair of Energy Cork – an industry-driven cluster that promotes enterprise and employment within the energy sector, and Cork Chapter Head of the Climate Cocktail Club – an informal networking platform for sustainability professionals to connect over a casual drink.
Sebastião Vieira
Tech Lead and Senior Engineer @ Enel X
Talk: Blockchain Scalability - Challenges and Solutions
Sebastião is a Computer engineer with significant experience on a range of technologies for the energy industry. He currently works with EnelX in Dublin as Senior Engineer. He is a blockchain advocate, investor and speaker. He is also the Founder of DistributedAcademy.com.
Distributed Academy was founded in 2017 as Nix Crypto, a blog focused on educating newcomers about blockchain technology and reviewing crypto projects. With growing requests for more in-depth content coming specially from companies keen on understanding how blockchain will disrupt their industries Nix Crypto evolved to Distributed Academy, a portal that offers blockchain training, workshops, reports and other resources to startups, enterprises and individuals.