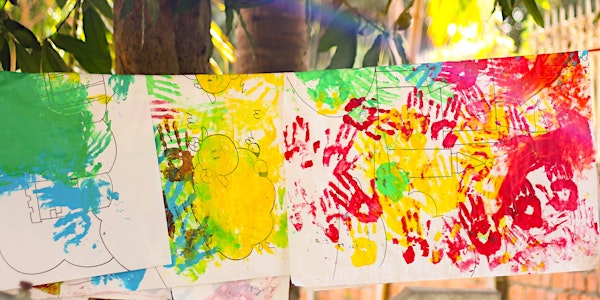 Bloom | The Summer Camp - A Two Day Art-filled Adventure, 8th & 9th August
Location
Old School
School Road
Kentstown
Ireland
Bloom | The Summer Camp - A Two Day Art-filled Adventure, 8th & 9th August
About this event
PLEASE EMAIL PRIOR TO BOOKING AT bloomtheartproject@gmail.com TO AVOID BOOKING FEES.
Bloom | The Art Project will be running a two day art filled adventure camp for children aged 7 - 10 in Kentstown Old School, Co. Meath.
The camp will be a wonderful mix of movement, painting, drawing, spray painting, story telling, murals, collage and of course - lots of play, games and laughter.
Friendship, joy and creativity are what we hope to provide over the course of the two days and we welcome every kind little soul to join us in the summer sunshine. No prior experience in art, drawing or anything at all for that matter is required. We will provide all materials, all that should be brought along is a big smile and an open heart.
If your child enjoys being messy, creative and imaginative then this summer camp will be a dreamy escape for them, full of inspiration, fun and wonder.
Each day will be packed full of different art based games and activities, will movement and dancing sprinkled throughout.
The door will open at 9.30am for drop off, with the camp beginning at 10am and finishing at 2pm.
Available dates:
August 8th & 9th
August 10th & 11th
*THIS BOOKING LINK IS FOR AUGUST 8TH & 9TH PLEASE SEE OUR OTHER EVENTBRITE LINK FOR SECOND AVAILABLE DATES
https://www.eventbrite.ie/e/bloom-the-summer-camp-a-two-day-art-filled-adventure-tickets-359950631027*
Sibling discount is available, ensure to email us beforehand to avail of the offer. If you wish to avoid booking fees, you can also contact us directly for cash payment.
We can't wait to see you / your child there! If you have any questions or queries in the meantime don't hesitate to contact us on bloomtheartproject@gmail.com or call Aisling on 0860618327.
Aisling & Fiona
Bloom | The Art Project