Multiple Dates
Bloomsday Walking Tour- "THROUGH NIGHTTOWN TO EUMAEUS"
Bloomsday Walking Tour by Hugo Mc Guinness
About this event
Bloomsday is here and we would like to join in the celebrations by doing something special. We will be running two walking tours, "Through Nighttown to Eumaeus". Both tours will be on Wednesday 16th of June, the first one at 11.30 am and the second one at 2.30 pm.
Historian Hugo McGuinness will guide you through the Monto area, the name given to the old red light district in Dublin. Monto was the area enclosed by Talbot, Amiens, Gardiner and Gloucester (Now Seán McDermott) Streets.
Leopold Bloom's visit to the Monto or Nighttown as Joyce calls it covers three chapters in Ulysses, Oxen of the Sun, Eumaeus, and the main Nighttown chapter Circe. This walking tour through James Joyce's Monto identifies locations from Ulysses as they are found today and explores them as Joyce did in 1904.
TOUR HIGHLIGHTS
No.72 Talbot Street. Olhausen's Butcher
No.74 Talbot Street. Thomas Cormac's Pub
No.62 Mabbot Street. O'Beirns Pub
No.46 Amiens Street. P. Dan Bergin's
No.47 Amiens Street.
No.36 Amiens Street. The Signal House
The North Star Hotel
Beaver Street
Elliot Place
Montgomery Street (Foley Street)
MEETING POINT
Memorial Statue, at the bottom of Talbot Street.
DURATION
90 Minutes
ADDITIONAL INFORMATION
In order to join the tour:
All bookings should be done online.
All minors must be accompanied by an adult.
Everyone must wear a mask.
*We make sure that our tours follow Government COVID-19 guidelines.
** 12 people maximum per tour.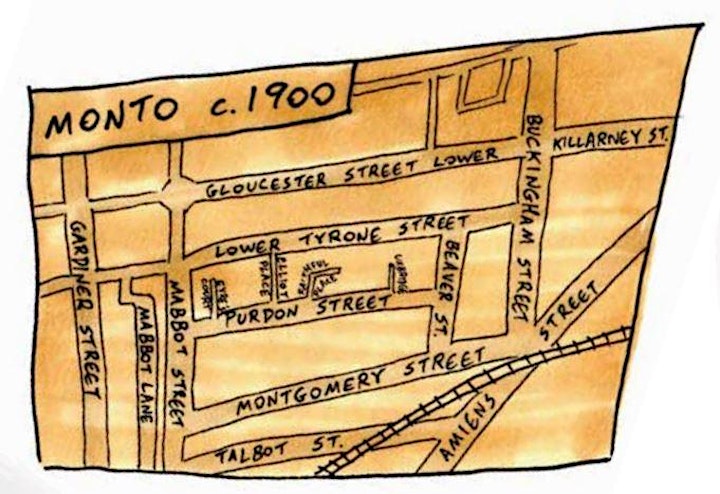 Organiser of Bloomsday Walking Tour- "THROUGH NIGHTTOWN TO EUMAEUS"