Description
Please join us for 2-hour event at Nexus Innovation Centre at University of Limerick to learn more about the fantastic social impact projects directly from people who run them.
In September 2017 an amazing group of passionate people have started their journey of exploration and development on BNest Social Enterprise Incubator Programme.
Over the past six months there was a lot of learning, thinking, planning and making great things happen – and at the end of this programme we would like to invite you to the showcase event.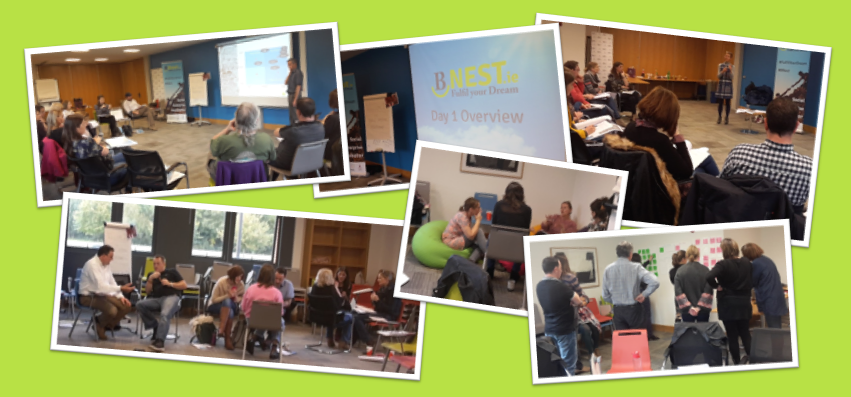 On the day, there will be inspiring and informative presentations, talks and opportunities to meet people invested in positive social impact and change - great buzz and high levels of inspiration are expected!
The 8 projects presented on the day are:
BiaBox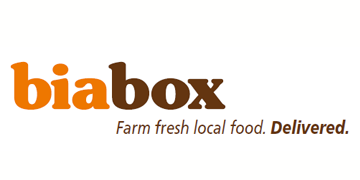 A smart and cost-effective way of delivering locally produced fresh food straight to your door – helping build stronger community bonds between local food producers and consumers.
3Rs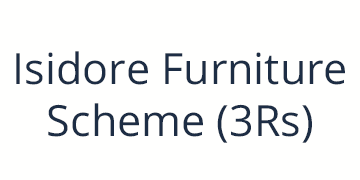 "Re-use, Recycle & Reduce" – a furniture recycling scheme that creates a dual impact: helping people in need while reducing waste going to landfill.
ododo.ie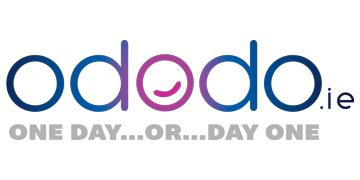 Strengthening mental resilience of parents and guardians of children with special needs through a learning programme designed specifically to their needs.
A.C.M.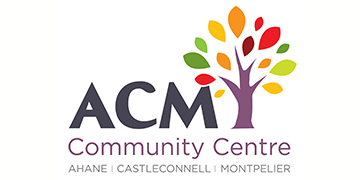 A community-driven initiative that will put Castleconnell on the map as a food, health and wellbeing destination. A unique social enterprise tourism initiative which also addresses social issues to create a more resilient community.
L.A.G.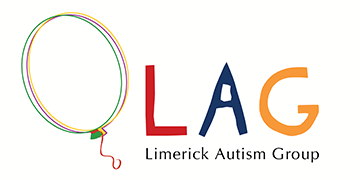 Limerick Autism Group provides support for autistic children, their parents and siblings. Camps run by LAG facilitate fun, joy and laughter through sensory games, music therapy, art and crafts, soccer, basketball and much more.
Visual Limerick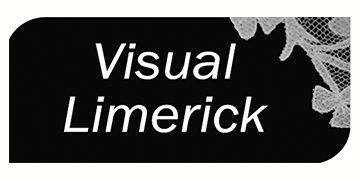 Visual Limerick showcases the positive attributes of Limerick. Utilising shop windows and other public spaces to promote Limerick's educational, literary, artistic, design and innovation works, concepts and ideas – it is a simple yet powerful way to build on the positive image of Limerick.
Back2New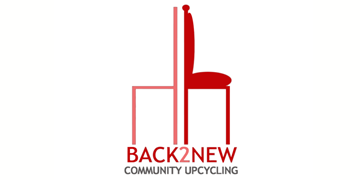 Back2New is a community upcycling service with a difference. Combining creative talents with upcycling skills while providing a retail outlet for the talents that emerge to broaden the work choices for participants.
ICJDN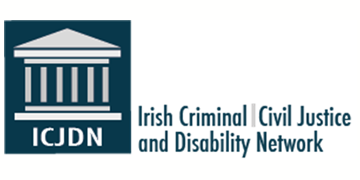 Irish Criminal Civil Justice & Disability Network is an initiative concentrating on the Gardai, Legal, Probation and Prison Services. It helps them improve the experience of those with an intellectual, learning or physical disability who engage with them as a victim, witness, suspect or offender.
Guest Speakers: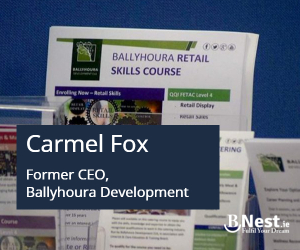 Carmel Fox:
Carmel is probably best known as the driving force for almost thirty years behind Ballyhoura Development, a role through which she both contributed hugely to the development of her community as well as providing a role model of what is possible even under the most difficult of circumstances to many well beyond her immediate focus. She is a person intimately aware of the severe challenges social enterprises can encounter but also what can be achieved through such efforts as her own career has clearly shown.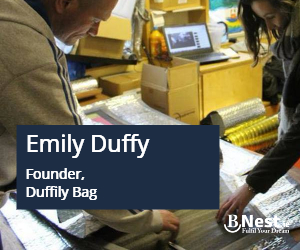 Emily Duffy:
Emily Duffy, a Newcastle West native entered the young scientist in 2015 with a sleeping bag designed specifically for the homeless. From this starting point the 'Duffily' Bag has advanced into an initiative that, in partnership with Mendicity Institute, doubly benefits the homeless in Dublin both through its core function but also utilising homeless people in the manufacturing of the bags. This is now well established in Dublin and indeed have featured abroad as well. Currently a UCC Quercus Scholar, she shares the experience of many emerging social entrepreneurs of balancing demanding parallel paths.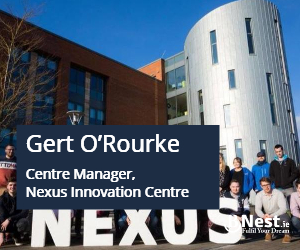 Gert O'Rourke:
Centre head of UL's Nexus Centre entrepreneurial hub, Gert is a passionate advocate of the need to encourage and support budding entrepreneurs who challenge the norms of our thinking, to see what might be possible and bring to life new ideas. A cornerstone of creativity is diversity of views and this motivated Gert to advocate the inclusion of a social enterprise stream in Nexus's mission, a unique first in Ireland.
About BNest:
BNest Social Enterprise Incubator is an initiative created specifically to support social entrepreneurs nurture their start-ups and caters for all types of organisations from charities to businesses with a social conscience. BNest is based in Nexus Innovation Centre, UL.