About this Event
🛎SMALL & MEDIUM BUSINESSES WHO WANTS TO GROW 🛎
You know there's more to life ?
Are you Finding business or life a struggle with no clue which way to go?
Groundhog Day same issues day in day out ?
THERE'S A SCIENCE IN ACHIEVING THIS ✅
I have a science backed system which helps you :
👉 Set goals not just in finance but also relationships with your friends, family loved ones !
👉 Create permanent change no more 1 step forward 2 steps back !
👉 Creating more time for you family, friends or maybe just do the things you love 💓 (hobbies)!
👉Increasing Turnover & Profit !
Hi I'm Joseph Costello
I don't just teach these systems & Strategies I live & breath them in my Personal & Business Life .
I have built MULTIPLE 7 & 8 figure businesses and my purpose in life is to wake people up to this.
I'll be sharing my strategies on how I did it and I'm giving it to you - FREE.
3 Things You Must LEARN to change so you can own your business instead of it owning you & To Stop Living Life On Autopilot !
✅ It all starts with a decision as doing the same things over and over and expecting a different results is a form of insanity ! (EINSTEIN)
✅ Live a fulfilled life not just in Finance or Business but in all AREAS by making the right decisions - Everything Becomes Possible !
✅ Getting the Balance in business ! Either to busy this month or to slack next month !
✅ Attracting the right clients into your business so it can run more smoothly!
✅ Working Smart not HARD!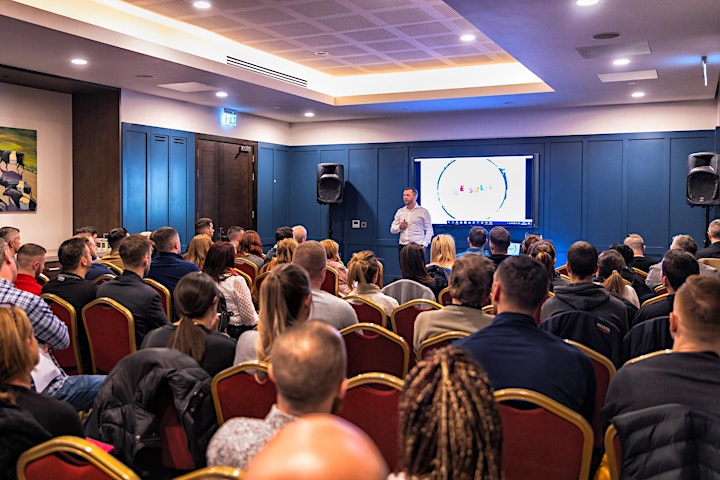 In 2003 I changed my mindset and have applied this science based system since then in all areas of my life.
When we understand this and grow as a person all areas will grow ,FINANCE , HOUSE , CAR , these concepts will give you the key🔑 to the kingdom !
Life is for living don't keep wishing for change your the driver of your own chariot!
In fact, you already have what you need to create the life you want ! Let's create the MAP !
This free training will show you how.
Sign up below and get ready to create a successful fulfilled life and reach your dreams.
If your not in you can't win !
Join me on August 19th for this Live Event. Claim your ticket now.
(This LIVE Event will be held in the Ballroom and keeping with the 2 meter social distance Guidelines.)