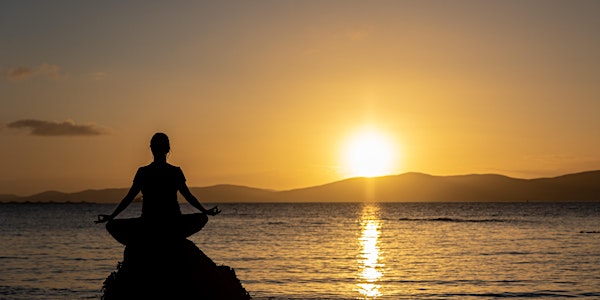 Body, Mind & Soul - Total Health Mini Makeover
Body, Mind & Soul Mini Makeover - A six week online program to set you on the path to good health
Refund Policy
Refunds up to 7 days before event
About this event
ARE YOU READY FOR CHANGE?
It can be hard knowing where to begin when it comes to getting your health on track. And it can be even harder to stay motivated. But once you get going – and stay going – there's no turning back because the reward of feeling good in your own skin is undeniable.
This program is designed to help people kickstart a journey to real and lasting good health by learning to listen and re-connect to your body, mind and soul.
WHAT YOU GET - OVERVIEW
90 minute weekly group calls combining learning and interaction
Weekly handouts, goal sheets etc emailed after each call
Intimate group environment
Access to Facebook group for sharing experience, asking questions and ongoing comraderie/support in between calls
Supervision by a qualified naturopath/health coach/herbalist
FREE personalised Australian Bush Flower Essence (mailed to you)
Optional extra: 30 or 60 minute individual health consult for specific advice (including the option of herbal medicine) at significantly reduced cost
THE MINI MAKEOVER: WHAT'S INVOLVED?
Weekly Call
Each week, there will be a live online video call lasting approximately 1.5 hours where we will cover different aspects of good health such as hyper-hydration, nutrition, sleep habits, grounding, movement, breath work and journaling. I will share the latest thinking and methods around how to live a healthy and happy life.
These calls will be relaxed, informative, fun and interactive, with group members free to ask questions and discuss the topic. Participants will be encouraged (but not forced) to share their experience of the changes they are making each week as a way to learn from others as well as for their own personal growth and development.
A recording will be provided in the event that people miss a week or want to watch the session back.
Weekly Goals
Each week, there will be goals set so that you have the opportunity to put theory into practice and so you can experiment with health changes under the supervision and support of a qualified health expert. Instructions for that week, including any handouts/templates, will be emailed to participants after each call.
The tasks are designed to be fun and motivating, with the amount of time and commitment completely determined by you and your particular lifestyle.
All participants will also receive a free individualised Australian Bush Flower Remedy.
WHO'S THIS PROGRAM FOR?
I have designed this program for people who:
want to feel more energised and positive in their body, mind and soul
want to learn more about about how to give their health a boost but don't know where to start
need tips and pointers about how to bring their life into balance including practical (and fun!) health tasks
want help staying on track and being accountable with their health goals
like being part of a group environment, where they can share and learn from others
want to form new health habits that they can further hone and develop after the end of the program
ABOUT THE ORGANISER
Present Health
At Present Health, we offer a unique combination of herbalism and health coaching to help clients define and achieve their individual health goals. By providing nutrition and lifestyle advice in conjunction with natural medicine, clients are empowered to take back control of their health and to live a life in balance.
Sinéad Moore
Sinéad is a qualified Health Coach, Herbalist and Naturopath. She brings together nutrition, wellbeing advice and natural medicine to help her clients achieve their individual health goals, empowering them to embark on a journey of health freedom and happiness.
With an extensive background in corporate communications, Sinéad also delivers talks on a wide variety of health topics and brings to bear 15 years of experience facilitating workshops and leading groups.
www.presenthealthcoach.com
Payment Plan
Weekly payment available. Contact Sinéad directly to arrange.