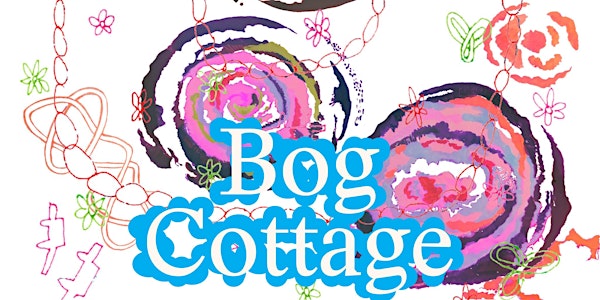 Bog Cottage—Queer na nÓg: 4ever young
Pallas Projects/Studios are pleased to present Bog Cottage—Queer na nÓg:4ever young, the 3rd exhibition of our 2023 AIP programme
By Pallas Projects/Studios
Date and time
Thu, 15 Jun 2023 18:00 - 20:00 IST
Location
Pallas Projects/Studios 115–117 The Coombe Cnr The Coombe & St. Lukes Ave Dublin Ireland
Refund Policy
Contact the organiser to request a refund.
About this event
Pallas Projects/Studios are pleased to present Bog Cottage—Queer na nÓg: 4ever young, the 3rd exhibition of our 2023 Artist-Initiated Projects programme.
Opening Party: 6–8pm Thursday 15th June
Exhibition continues: Friday 16th–Friday 23rd June
Gallery Open: Thursday-Saturday 12-6pm, and 11am-5pm Saturday 24th June.
___________________
"Last November, I spent three weeks working with Bog Cottage alongside Grace Jackson as part of the first iteration of Queer na nÓg at PSSquared, an artist-led space in Belfast. Queer na nÓg wasn't the only outcome of those three weeks - a fantasy woodland of pink and green - but also the friendship and collaboration that developed from the period. Many hands created a place of love and companionship.
Whilst trees outside were being stripped of leaves, flowers browning and becoming mulch, and mushrooms reverting to their underground networks, we were inside, creating an everlasting season of abundance within PSSquared's project space. We collectively built trees out of cardboard and paper mache forms, forged a patterned dolmen and designed a pretty pink car using old election posters, and constructed a sexy darkroom from a pleather-esque black tarp. It may have been cold and heavy outside, but inside we were shedding our winter coats, adding colour and warmth to the Irish winter.  
Just like the first hints of spring, working ~and being~ with the Bogs was uplifting, filling me with a familiar joy. Those weeks weren't just about working with one another, hanging out and forming a friendship were just as important as, and deeply entwined in, any final outcome. We found a new routine for our collaboration, sharing daily lunches of cheese sandwiches and supermarket soup, taking breaks to smoke on the roof of PSSquared whilst laughing over funny stories, and testing different ways of making the woodlands' slowly developing landscape. Together, we formed a nurturing environment, where checking in on energy levels and wellbeing surpassed the desire of slickness or perfection. I miss being with the Bogs, sitting in the pub together and learning about crochet techniques and knitting patterns. For those three weeks, our collaboration became our own mythological world, somewhere open, generous and outside of it all..."
Excerpt from text Bog Cottage commissioned curator and writer Cecelia Graham
Read more here: https://pallasprojects.org/project/bog-cottagequeer-na-ng
About the organiser
Pallas Projects/Studios is a publicly funded, not-for-profit initiative run by artists Mark Cullen & Gavin Murphy, operating artists' studios and a project space in Dublin's city centre. Pallas Projects/Studios collaborates with peers to engage and develop current Irish contemporary art, through a commitment to solo projects by Irish and international artists, alongside occasional thematic group exhibitions, and exchanges with artists' groups around Ireland and abroad.