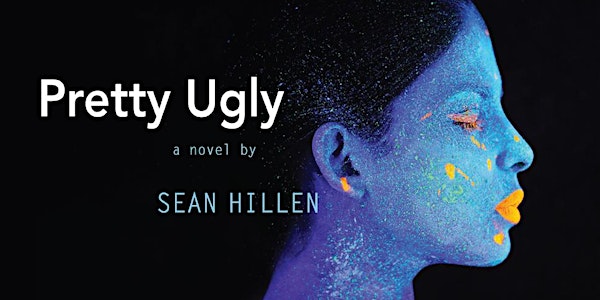 Book Launch: 'Pretty Ugly,' a novel by Sean Hillen
When and where
Location
The Gutter Bookshop Cow's Lane Dublin 8 Ireland
Description
Cosmetics create beauty, but when that turns ugly, it's lethal.
A high-concept, contemporary novel bridging media, medicine and modelling, focusing on hidden dangers from toxic chemicals in everyday cosmetics.
What physical horrors can rogue nano-particles, a thousandth time smaller than a human cell, create when they flood through your body contained within a simple cosmetic? Facing the terrible truth, an unlikely trio – an investigative journalist, a skin specialist and a beauty queen - embark on a dangerous mission in face of a corrupt corporation and political elites. If they move fast enough, they can save lives. If they don't …
Join international journalist Sean Hillen for his newly-released novel, 'Pretty Ugly,' the first to link America with Ireland on the famous 'Wild Atlantic Way.'
Author background
During a 40-year media career, Sean has been war correspondent, medical reporter, arts reviewer, travel writer, editor, publisher and author, as well as media trainer and creative writing coach with Ireland Writing Retreat. Media outlets he has worked for include The Irish Times, Belfast Telegraph, Time magazine, The Times and Daily Telegraph, the BBC and the United Nations Media Center in New York.
Praise for 'Pretty Ugly'
"Seasoned journalist and writer Sean Hillen has filed a story that's as entertaining as it is timely. 'Pretty Ugly' is a richly written novel that is both journalistic procedural and cautionary tale about the cosmetics industry, politics, and corporate journalism. When they collide, it can be pretty ugly."(JOHN DEDAKIS is a novelist, writing coach, former CBN White House correspondent and senior copy editor for CNN's 'The Situation Room with Wolf Blitzer.' Adjunct journalism faculty member at University of Maryland-College Park.)
"'Pretty Ugly' is a fascinating tale that takes us from Kansas City to Washington, D.C. and on to Ireland – a genuine tour de force from a global journalist turned global novelist. It's a fast-moving triumph from a writer who really knows his way around human relationships, especially those involving politicians, editors, doctors and even strangers lurking in the mysterious fogs of Éire!" (STEPHEN FARNSWORTH, political science professor and founder of the Center for Leadership and Media Studies, University of Mary Washington, US. Multi-book author, Fulbright scholar and national commentator, including The Washington Post, Reuters, The Chicago Tribune and MSNBC.)
"Rich in detail, this is a novel by an astute observer. Sean Hillen is a curious and peripatetic writer and he gives his readers a remarkable sense of place and time in this elaborate story of political, journalistic and medical intrigue. From a Midwestern newsroom to the halls of Congress to the 'brown-black turf bogs beyond Cnoc Fola,' Hillen not only takes us on a narrative journey, he places us there." (JIM KUHNHENN, newspaper bureau chief, editor and Congressional and White House correspondent, past president of the Washington Press Club Foundation and former member of the Congressional Standing Committee of Correspondents.
"Start with a natural raconteur who is at home in Romania as Kansas City. Add a shot of old-school newspapering, a sinister dose of big medicine and the right mix of Irish humor and moral indignation, and you get a novel as bracing as a shot of Jameson."(MIKE WEATHERFORD is Arts & Entertainment Reporter and Columnist for the 'Las Vegas Review-Journal' newspaper and author of 'Cult Vegas.')
You can order Sean Hillen's book, 'Pretty Ugly' HERE and see more details on the author's website.