BootCamp training classes in perfect American style in Villa Borghese held by Waymorefit AKA Umair Javed.
About this event
Umair is a US qualified personal trainer who has worked across USA and Dubai for some of the most sought-after fitness facilities before moving to Rome. In these uncertain times the safest way to keep fit is to train outdoors!
Classes consist of Bootcamp training, a type of workout that originated in the U.S. Navy and consists of interval exercises including weight lifting, medicine ball throwing and explosive routines, but also callisthenic exercises used to tone, increase cardiovascular efficiency and strength.
When: Every Thursday at 9 AM and Sunday at 11 AM
Classes last 50 minutes and the last 10 are devoted to fun team activities such as "thug of war", "relay races" and "cone drills"
Where: Villa Borghese next to Casino dell'orologio (overlooking Piazza di Siena).
What to bring: just a yoga mat, a towel and water. All class equipment is provided and sanitized on-site in accordance with current anti-Covid regulations.
Price: 1 class 15 euro, 5 classes 50 euro.
BOOKING & INFO: You can register and book your slot on https://www.waymorefit.com!
Umair also provides one-on-one or training for two in these three prime locations in town: Parco di Adriano Castel Sant' Angelo, Villa Borghese, circo massimo and Stadio Olimpico.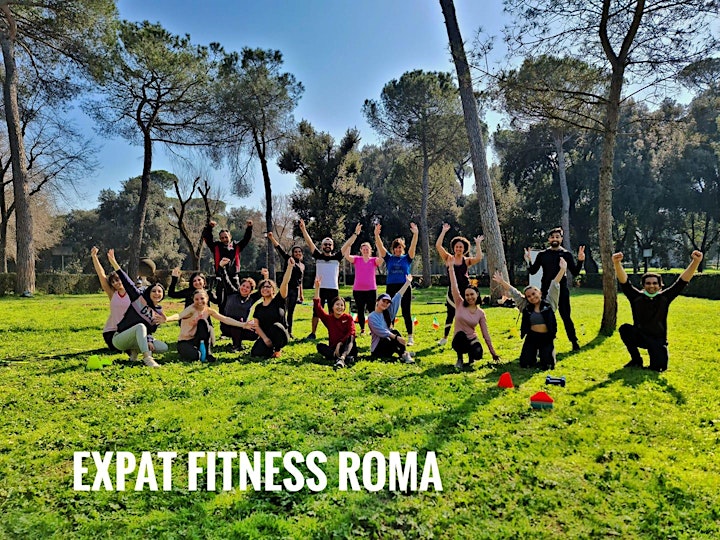 Organiser of Bootcamp-style workout in Rome