About this Event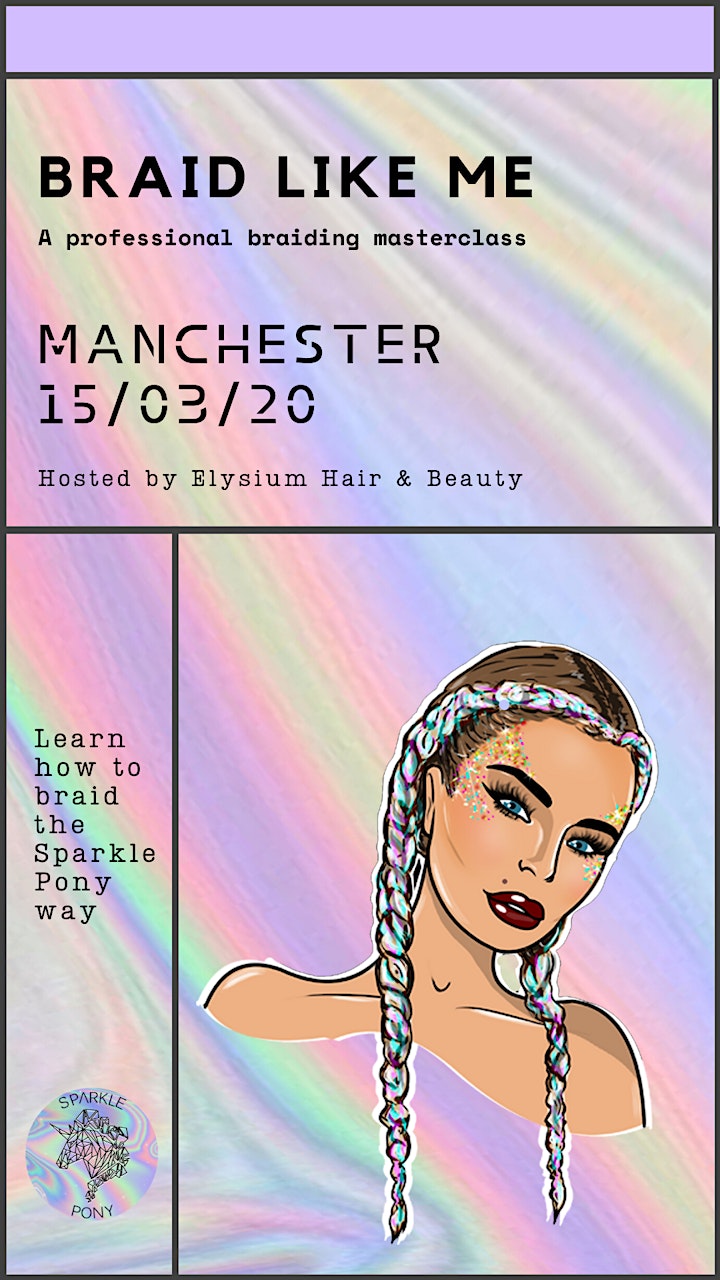 We invite you to our festival braiding workshop "Braid Like Me" . In this workshop you will learn everything from basic braiding on natural hair , to intermediate braids adding coloured Sparkle Pony hair . The class is hosted by Kristina , owner and founder of Sparkle Pony .
About Kristina...Kristina has 16 years of experience in the hair industry. Having trained with Toni & Guy in her early days she then went on to pursue her career in different destinations around the world. She had been freelance for almost 7 years before the launch of Sparkle Pony.  In the last 18 months, she has worked with brands such as Sephora, P.Louise, Inglot , Primark, Topshop, Missguided and festivals such as Forbidden Fruit, Life, Electric Picnic, Body & Soul, All Together Now and Creamfields. Kristina delivers her workshops with a fun but informative approach.
What you will learn on the day
Introduction to Sparkle Pony
Products/preparation/sectioning of hair 
Basic braids
Intermediate braids
Advanced braiding/sectioning patterns including adding in coloured hair
Social media & business advice 
How much is the course? The course is £220 for a full day hands on training and a goodie bag to the value of £50 . We will create looks by demonstrating, then you will work on models to recreate these looks.
We ask you to supply your own model (from 12.00) with suitable hair to braid i.e no extensions or scalp problems, no children under 16 . Please bring someone who is not attending the course as a student to get the maximum benefit from your training .
No hairdressing experience is needed for the course, beginners are very welcome. However, it is advised between now and then to try to get an understanding of braiding before the workshop so you can master the techniques we teach you on the day.