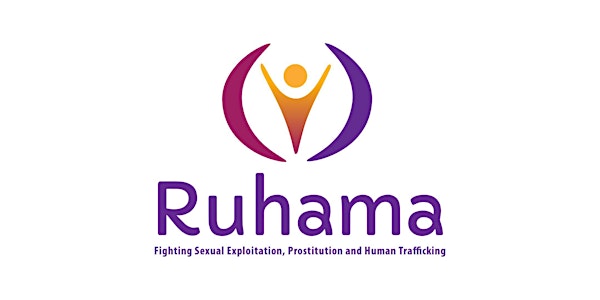 Breaking the Silence
Breaking the Silence: Examining the hidden sexual violence and sexual exploitation of women in the Irish and global sex trade
When and where
Location
Royal College of Physicians Ireland 6 Kildare Street D02 E434 Dublin 2 Ireland
About this event
One day, four important themes.
1. The harms of prostitution and sex trafficking – examining the sexual violence and harms of prostitution and sex trafficking.
2. The impact of trauma on women who have experienced sexual exploitation and specialist supports - research on exiting prostitution.
3. The harm of pornography and new routes into prostitution – examining the pornography industry and new online platforms.
4. Addressing the challenges in an Irish context – key challenges and potential solutions to addressing prostitution and trafficking.
Join Ruhama, a national NGO working with women impacted by prostitution and human trafficking for sexual exploitation, and the Sexual Exploitation Research Programme (SERP), UCD, for their conference on 1 December.
SERP will present emerging findings from our current research on the complexities of exiting prostitution. Survivor voices are central to this event.
Speakers for the conference include:
Barbara Condon, CEO, Ruhama
Minister of State at the Department of Justice, James Browne
Denise Charlton, CEO, Community Foundation Ireland
Dr Cherry Smiley, Researcher, Founder and director of Women's Studies Online, Quebec, Canada
Survivor speaker
Dr Jennifer Okeke, Anti-trafficking Coordinator, Immigrant Council of Ireland
David Joyce, Equality Officer/Developmental Officer/Global Solidarity Officer & Social Policy Irish Congress of Trade Unions
Dr Salome Mbugua, CEO, Akidwa
Noeline Blackwell, CEO, Dublin Rape Crisis Centre
Sheila Crowley, Trauma Psychotherapist, Ruhama
Trish O' Brien, Education and Development Officer, Ruhama
Ruth Breslin, Lead Researcher, Sexual Exploitation Research Programme
Survivor speaker
Mia Döring, Author of Any Girl; a memoir of surviving prostitution in Ireland, psychotherapist and activist
Dr Meagan Tyler, La Trobe University, Melbourne, Australia
Tanya Ward, CEO, Children's Rights Alliance
Seán Cooke, CEO, Men's Development Network
Richard Hogan, Clinical Director, The Therapy Institute
Valiant Richey, Special Representative and Co-ordinator for Combating Trafficking in Human Beings, Organisation for Security and Co-operation in Europe
Angela Willis, Assistant Commissioner, An Garda Síochana
Sinéad Gibney, Chief Commissioner, Irish Human Rights and Equality Commission
Deaglán Ó Briain, Principal Officer, Department of Justice
Noelle Collins, Team Leader, Belfast and Lisburn Women's Aid
Dr Marie Keenan, Associate Professor and Chair, Sexual Exploitation Research Programme, UCD
Oonagh Mc Philips, Secretary General, Department of Justice
Your complimentary ticket will include a full day agenda from 9am-4:00pm and lunch.
****
For more information on Ruhama's work click here.
For more information on SERP's work click here.