About this Event
Mindfulness Ireland invite you to join us in Ards friary in beautiful Donegal for a Plum Village Mindfulness Retreat.
(If the event is cancelled due to coronavirus, you will receive a full refund. We are liaising with the venue and monitoring the situation closely.)
Breathe, You Are Alive, a mindfulness retreat in the tradition of Zen Master Thich Nhat Hanh.
from last years retreat.
Breathing in, I hear the sound of the rolling waves, I smell the salty sea spray.
Breathing out, I feel the warm breeze, my skin enjoys it.
Breathing in, I see the floating clouds, my mind relaxes.
Breathing out, Ards friary, Donegal, what Joy.
"In a dharma talk he gave in January, 1998, Thay, speaking about himself in the third person, talks about the Anapansati Sutra. He says: "The day Thay discovered this Sutra he was so happy because in the past he tried to learn this sutra and was satisfied with a lot of knowledge but he didn't know how to enjoy the present moment. He did not know how to look deeply into this life, where he was able to enjoy his youth, the conditions he had. So the day he discovered this Sutra he was so happy, he thought he discovered the greatest treasure in the world."
What we will do together: We will practice sitting and walking meditation, mindfunless of eating, mindfulness of movement, joyfully being together, Dharma sharing, deep relaxation, periods of silence and other mindfulness practices. What we will do together will water many moments of ease, joy, peace and you will learn how to meet your stress and frustrations with mindfulness and care.
The grounds are beautiful.
This retreat will suit beginners and those with experience.
Bookings are only via Eventbrite and all queries can be emailed to : mindfulnessday.mi@gmail.com
The retreat has two booking options
1. A five night retreat from Friday 1st May and departure after lunch on Wednesday 6th May. Bookings open now.
2. A three night retreat from Friday 1st May and depart Monday 4th May. These bookings open on this page Tuesday 3rd March.
Arrival will be on the Friday and departing after lunch on Monday ( for those attending 3 days) and departing after lunch on Wednesday (for those booking the 5 day retreat ).
The retreat is open to people with and without experience of Mindfilness and is organised supported by members and volunteers of http://www.mindfulnessireland.org/.
This is organized and facilitated by community members with many years of practice and training. They will share from their experience of one of Thays favorite sutras ( The sutra on the full awareness of breathing. ) which the book Breathe, You Are Alive is based on.
The facilitators have previously led retreats and days of mindfulness for the community and bring a wealth of deep experience from their busy lives. They will share how to live mindfully, peacefully and joyfully in daily life. They will share with humor the mistakes and learnings of being a human on this path.
Each attendee will have their own bedroom with shared bathrooms.
There will be 3 delicious Vegan meals daily prepared by a professional chef. Butter and milk are available. Tea, coffee and water are available throughout the day.
As the event is volunteer led we have been able to keep the price low. Each day people will be asked to volunteer to set up meditation rooms or set up meals or some other light activity. This period of mindfulness service is part of the retreat experience and lasts no longer than 30 minutes.
What to bring: everything you need for a weekend away. If you like to sit on the floor, bring your cushion and mat, chairs are available. Bring a blanket and/or yoga mat for guided deep relaxation. Bring clothes and shoes suitable for outdoor walking and Irish weather. Bring a mind open to the possibility of joy and ease. Bring your favourite herbal tea (in case we don't have your favorite) and biscuits (optional but very welcome).
We recommend that you bring earplugs, old buildings make noise and earplugs may support better sleeping.
Dana: The fee you have paid covers your accommodation, food and other costs. Dana can be translated as cultivating generosity of giving. The facilitators do not receive any payment for the time and energy they put in to organizing, preparing for and leading this retreat from the money you paid. Dana is normally offered to the teachers. At the retreat participants are given the opportunity to offer a voluntary financial contribution that the facilitators have decided will be used to offer reduced price places at future retreats.
Cancellation policy:
WHAT IS THE CANCELLATION POLICY?
"In the unlikely experience Of the retreat being cancelled, you will receive a full refund."
All cancellations must be done by e-mail to mindfulnessday.mi@gmail.com. The refunds will be as follows:
* Refund amount paid less €50 up to and including April 1st.
* Refund 50% of price Paid from 2nd April to 21st April.
* No refunds after 22nd of April as we will be unable to backfill the space.
Please note that refunds for cancellations will take a few days to processed and may take place after the retreat.
All personal details will be kept private and deleted after the retreat.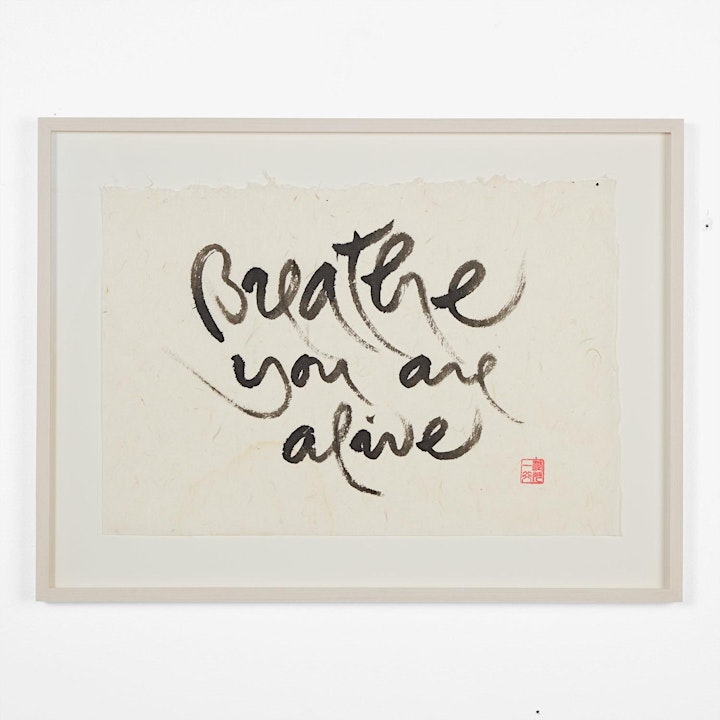 "In a dharma talk he gave in January, 1998, Thay, speaking about himself in the third person, talks about the Anapansati Sutra. He says: "The day Thay discovered this Sutra he was so happy because in the past he tried to learn this sutra and was satisfied with a lot of knowledge but he didn't know how to enjoy the present moment. He did not know how to look deeply into this life, where he was able to enjoy his youth, the conditions he had. So the day he discovered this Sutra he was so happy, he thought he discovered the greatest treasure in the world. That Sutra is called, in Pali, the Anapanasati Sutra. It is so basic and so wonderful. There are many great sutras but without this one it is like you want to go to the top of the mountain but there are no paths leading there. "