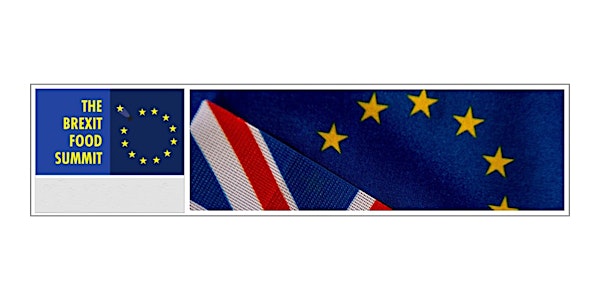 Brexit Food Summit 2022
Brexit Food Summit 2021
When and where
Location
Sport Ireland: National Indoor Arena Snugborough Road Dublin Ireland
About this event
This event will highlight the latest developments in this major trade sector and will provide a forum for manufacturers and operators involved throughout the supply chain to gather to discuss the pressing issues facing them. A key theme of the event is 'Preparing for Brexit – Understanding the Key Challenges and Opportunities'.
Despite the growth in new market destinations within the European Union and beyond, the UK remains the largest single destination for Irish food and drink products, accounting for €4.5 billion of sales from a global total of €12.1 billion in 2018. For example, about 50% of Ireland's total beef exports and over 20% of dairy products (including 40% for cheese and 25% for butter) are sold in the UK.
Ireland is also a major importer of food and drink products – such as potatoes, soft drinks, coffee, mineral water and wine – with this trade being valued at about €7.7 billion annually and almost half coming from the UK.
In addition to examining the impact of Brexit and Sterling linked currency fluctuations on the export and import trade, the Import/Export & Brexit Expo 2019 will provide visitors with practical advice on how to assess their supply chain risks and introduce mitigating strategies. It will also highlight the potential for import substitution and the growing opportunities for Irish food and drink products in existing and developing international markets.
Delegates have registered to attend from:
Importers of food and drink products
Exporters of food and drink products
Purchasing managers
Wholesalers
Multiple retailers
Independent retailers
Contract caterers
Food service operators
Restaurants
Off licences
Publicans
Small food and drink producers
Craft brewers
Craft distillers
Logistics services providers
Overseas buyers