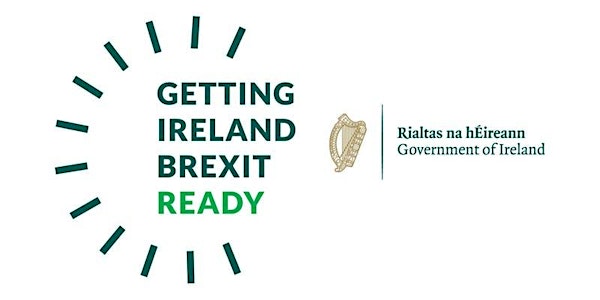 Brexit: Practical steps to keep agri-food trade moving (Cork)
Location
Radisson Blu
Ditchley House
Castleview
Little Island
Ireland
The Department of Agriculture, Food and the Marine is hosting a free seminar in Cork on Brexit preparation for agri-food businesses.
About this event
The event will be opened by Minister Michael Creed and speakers will include representatives from both the Department of Agriculture, Food and the Marine and from the Revenue Commissioners.
Who should attend?
Agri-food businesses of all sizes and their logistics companies, hauliers, retailers, importers / exporters, transport companies and representative bodies.
The seminar will also be of interest to businesses moving non-agri goods as it covers customs procedures for non-EU trade, the operation of the Landbridge and the range of Government supports available to businesses to get Brexit ready.
Topics that will be covered include:
Information and practical support for businesses moving agri-food, animals (including fish), plants, and products of animal and plant origin
Information in relation to requirements of customs formalities for non-EU trade and how and where they apply, including import, export and transit formalities
Post-Brexit process flow for moving agri-food commodities and operator requirements vis-à-vis registration, documentation, advance notification etc.
What steps businesses can take to ensure their goods move efficiently through the ports
State bodies and agencies will be present to provide information to help businesses to register as appropriate and/or avail of supports
For more information on how you can prepare your Agri-food business for Brexit click here
Disclaimer:
Submitting your details will mean that your data will be stored outside the EU.
Email Addresses will be stored by Eventbrite for the sole purposes of sending the correspondence related to the Brexit: Practical steps to keep agri-food trade moving Conference.
Department of Agriculture, Food and the Marine Data Protection Policy and Privacy Policy
Eventbrite's Privacy Policy and GDPR Information Page