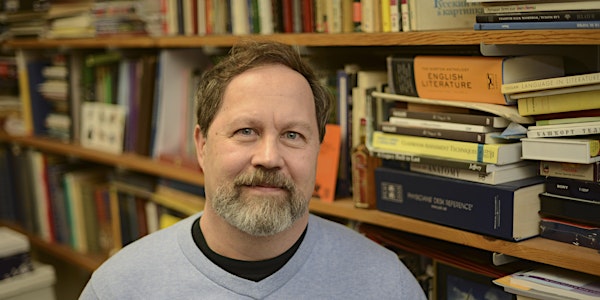 Brian James Baer: New Perspectives in Translation and Interpreting Studies
Professor Brian James Baer in conversation with Professor Michael Cronin
About this event
To mark the 10th anniversary of the Routledge Series 'New Perspectives in Translation and Interpreting Studies' we are hosting a series of monthly lunchtime seminars to celebrate the work of the eminent translation scholars who have published books in this series. Titles address contemporary themes and issues that reflect the changing nature of translation and interpreting studies today. With an emphasis on innovative and accessible writing, books in the series are key reading for students, researchers and anyone with a deep interest in Translation and Interpreting Studies.
At the second of these seminars, series editor Michael Cronin will be in conversation with Brian James Baer, author of Queer Theory and Translation Studies: Language, Politics, Desire (2020).
Brian James Baer is Professor of Russian and Translation Studies at Kent State University. He is founding editor of the journal Translation and Interpreting Studies, and co-editor of the Bloomsbury book series Literatures, Cultures, Translation and of the Routledge book series Translation Studies in Translation. His most recent publications include the monographs Translation and the Making of Modern Russian Literature and Queer Theory and Translation Studies: Language, Politics, Desire, and the collected volumes Translation in Russian Contexts, with Susanna Witt, and Queering Translation, with Klaus Kaindl. His translations include Culture, Memory and History: Essays in Cultural Semiotics, by Juri Lotman, and Introduction to Translation Theory by Andrei Fedorov, as well as the novel Red Cross by Belorussian writer Sasha Filipenko. He is current president of the American Translation and Interpreting Studies Association and sits on the international advisory board of the Mona Baker Centre for Translation Studies at Shanghai International Studies University and of the Nida Centre for Advanced Study of Translation in Rimini, Italy.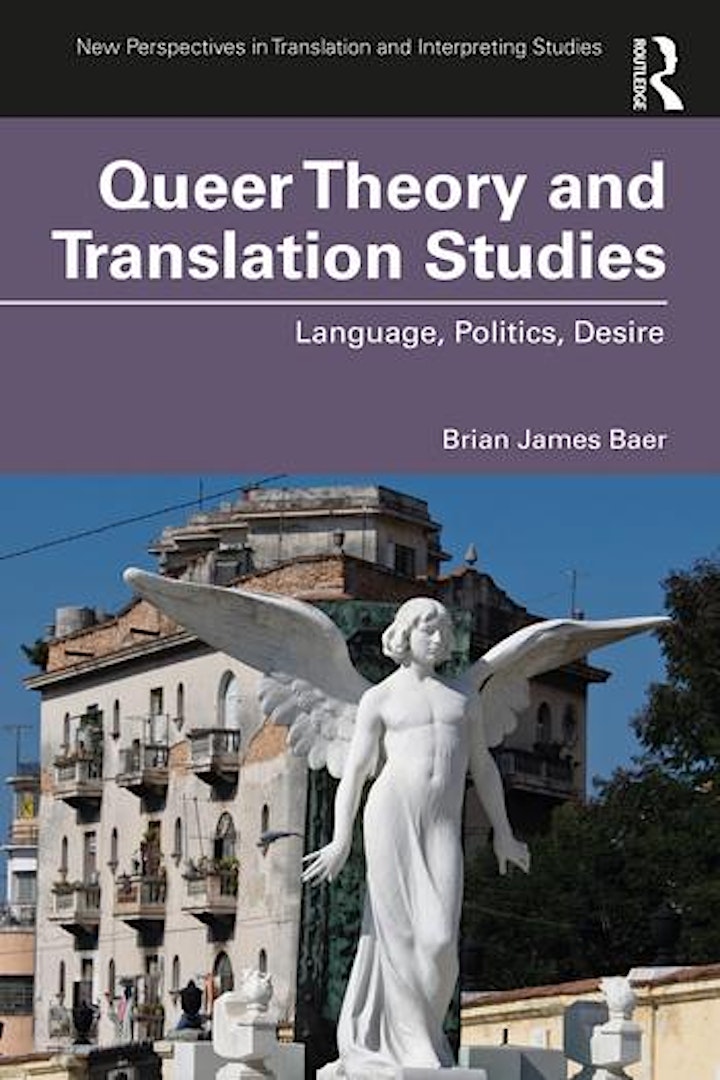 https://www.routledge.com/Queer-Theory-and-Translation-Studies-Language-Politics-Desire/Baer/p/book/9781138200326
This groundbreaking book explores the relevance of queer theory to Translation Studies and of translation to Global Sexuality Studies. Beginning with a comprehensive overview of the origins and evolution of queer theory, this book places queer theory and Translation Studies in a productive and mutually interrogating relationship.
After framing the discussion of actual and potential interfaces between queer sexuality and queer textuality, the chapters trace the transnational circulation of queer texts, focusing on the place of translation in "gay" anthologies, the packaging of queer life writing for global audiences, and the translation of lyric poetry as a distinct site of queer performativity. Baer analyzes fictional translators in literature and film, the treatment of translation in historical and ethnographic studies of sexual and linguistic others, the work of queer translators, and the reception of queer texts in translation.
Including a range of case studies to exemplify key ethical issues relevant to all scholars of global sexuality and postcolonial studies, this book is essential reading for advanced students, scholars, and researchers in Translation Studies, gender and sexuality studies, and related areas.