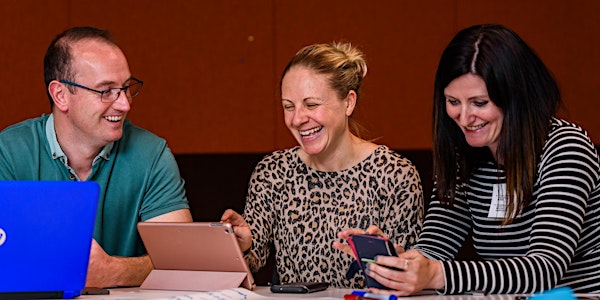 Bridge21 - Teacher Problem Solving Workshop (Online), 29&30th January 2021
Note: There are a number of workshops running at the same time, you will only be able to attend one of the listed workshops on these dates.
Refund Policy
Refunds up to 7 days before event
About this event
This is a 2-part workshop taking place from 6-8pm on Friday and 9.30am-1pm on Saturday.
The workshops will also be useful for educators and mentors who are engaged in informal education through Club-houses, CoderDojo, TechSpace and other similar youth programmes.
This workshop is hosted on Zoom, alongside participants on Trinity College Dublin's Postgraduate Certificate in 21st Century Teaching and Learning.
Problem Solving in the 21st Century (Computational Thinking)
At the heart of all computer programming is the ability to "think like a computer". This workshop looks at developing 21st century thinking skills such as problem solving, data visualisation, modelling real world problems and developing algorithms. Activities will be carried out which will show how these skills can be exercised and developed without the need to actually develop computer programs. There are no pre-requisites and attendance is strongly recommended for those who are keen to take future Scratch or Raspberry Pi (Exploring Computer Systems) workshops.
**Suitable for teachers of any subject, primary or post-primary**